Whatever happened to… Pluto
Author

Section

Publish Date

Saturday, 2 December 2017, 3:31PM
If Pluto had kept going the way it was in the early 2000s, their success could've been huge.
In what frontman Milan Borich now refers to as a "golden era" of Kiwi music, the rock five-piece became household names, went double platinum, played Austin's prestigious SXSW festival twice and toured the world.
But there were plenty of lows.
After their first album released in 2001, the band got locked in an 18-month struggle to get out of their contract with Antenna Recordings and were forced into a hiatus, which saw them drop off the public radar and halted recording of their second album.
READ MORE: Don't Stream It's Over: The rise and fall of the NZ music industry
However, once the band signed directly to EMI and got a new manager in the form of Grant Hislop, their second album came and conquered.
Pipeline Under the Ocean (2005) strutted right into the Top 20, entering at number 16 on Valentine's Day. Its first single, Long White Cross went on to become a hit, won single of the year at the New Zealand Music Awards and was nominated for a Silver Scroll. Then Dance Stamina tipped them over the edge, helping them hit double platinum sales.
The boys should have been riding a wave of success, but everything went south when their third album, Sunken Water released in 2007.
"That's when the record companies started to die. We were there at the death of it," says frontman Borich.
"It was a whole lot to do with the digital era, the way records were produced, the funding of them, social media, all that kind of thing.
"We had no one to deal with anymore at EMI, really. It all went to an Australian office, there weren't many A&R reps anymore there weren't many people working for the bands so the small or kind of medium bands on those labels were just forgotten about."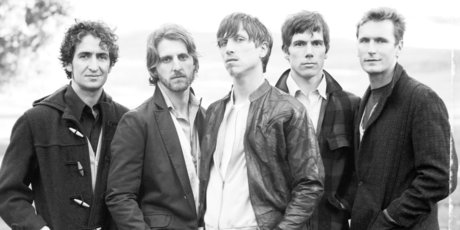 But hindsight is 20/20, and at the time Pluto were left wondering why the album didn't do well.
"We were trying to find things to blame, people to blame, as humans do. I made many mistakes and... burned a lot of bridges in that period," Borich admits.
For a good 18 months, Pluto attempted to work on a fourth album but never managed to finalise the songs in the studio. Then, to top off all the frustration and discontent, Borich got a publishing deal as a songwriter and left for Los Angeles.
While the changing music industry made things harder for the band, Borich says he was ultimately to blame for the band's break up.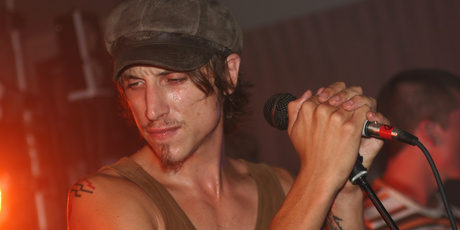 "None of that broke us up. The reason we broke up, for sure, was the old classic tale of egos getting the better of people - mainly mine. I will take quite a bit of ownership, I know there's a lot of other factors but it was mainly my foolish ego," he says.
"I had some positive feedback... and believed the hype and should've really looked in the mirror and realised what I was doing. I left the band, the band was done, it was over. I was moving on and doing a solo thing, which in hindsight wasn't the wisest decision for me. But you live and learn."
Borich spent three years in America and took on other projects, just like the other band members did - they joined other bands, played for other artists and one even released a couple of solo EPs.
But now, after many years, Pluto's members are in touch and doing "a lot of bridge building".
Borich remains hopeful a Pluto reunion could be in the works though he says nothing is by any means "in the bag". But there's hope for fans, in that Borich recently found the recordings from that long-lost fourth album Pluto made before breaking up nearly 10 years ago.
"I thought I'd lost them all. And I did lose most of it - I lost five years of songs on my computer because I didn't back up anything. But I didn't lose those rough Pluto recordings because I gave them to someone before I left, which was smart," Borich laughs.
"So when I found those and had a listen, I was like, 'oh my god, I made such a massive mistake in my life, I need to rectify it'. I mean, I felt like that before, but this was the catalyst. Listening to the magic we had as a band… and going, 'wow, we were pretty damn good.'"