Stars set to shine at TV Awards
Section

Publish Date

Thursday, 30 November 2017, 5:29PM
Some of television's biggest stars will be out tonight to celebrate the New Zealand Television Awards, which return after a five-year hiatus.
Toni Street, Antonia Prebble and Jesse Mulligan are just some of the stars set to walk the red carpet, as 86 finalists compete across 25 categories.
• Follow our live updates on Spy's Instagram account @seenbyspy
But don't expect to see TVNZ's news team on show, after the network opted not to enter its news or current affairs programmes into the awards.
Head of news and current affairs John Gillespie said news does not belong next to entertainment programming and should instead be judged as part of the Canon Awards for journalism.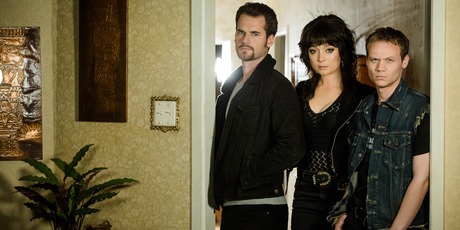 That will see Mediaworks' stars compete against one another the Best Presenter: News and Current Affairs category, where The Project's Kanoa Lloyd will face off with her co-host Jesse Mulligan and Newshub's 6pm host, Mike McRoberts.
Newshub also claimed three of the four finalist spots for Best News Coverage, with Maori Television's Te Kaea also in the mix, while stuff.co.nz and newsroom.co.nz will compete with Three's The Hui for Best Current Affairs Programme.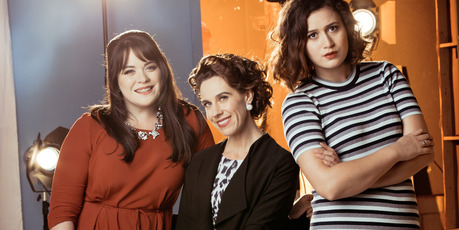 Australian series 800 Words and Cleverman, which are produced in New Zealand for the Australian market, will compete with Westside for Best Drama, Jono & Ben, Funny Girls and 7 Days will face off for the Best Comedy crown.
Esther Stephens (Westside), Kate Elliot (Jean) and Antonia Prebble (Westside) are all up for Best Actress, alongside Andrew Munro (Hillary), Kahn West (Terry Teo) and Dean O'Gorman (Hillary) for Best Actor.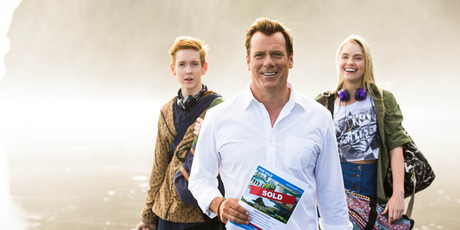 2017 New Zealand Television Award Finalists:
Best Drama Series Westside 2 - Three 800 Words - TVNZ1 Cleverman - TVNZ Duke
Best Feature Drama Jean - TVNZ1 Bombshell - TVNZ1 Belief: The Possession of Janet Moses - TVNZ1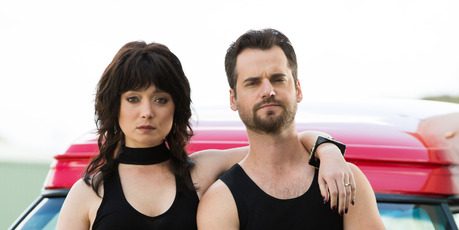 Best Factual Series Our Big Blue Backyard - TVNZ1 Great War Stories - Three Te Radar's Chequered Past - TVNZ1 Why Am I? - The Science of Us - TVNZ1 Forensics NZ - Prime TV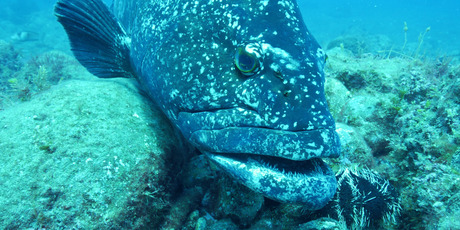 Best Documentary The Women of Pike River - TVNZ1 Born This Way: Awa's Story - TVNZ1 Making Good Men - Prime TV
Best Reality Series Dare to Dream - TVNZ1 Songs from the Inside - Maori Television Sidewalk Karaoke - TVNZ1
Best Lifestyle Programme Rachel Hunter's Tour of Beauty - TVNZ1 Te Araroa: Tales From the Trails - Maori Television Karena & Kasey's Kitchen Diplomacy - TVNZ1 Best Current Affairs Programme The Hui - Three The Politician, The Police and The Payout - newsroom.co.nz Private Business, Public Failure: Inside Our Prisons - stuff.co.nz
Best Web Series Amy Street - amystreet.net Friday Night Bites - TVNZ On Demand Loading Docs - loadingdocs.net
Best Children's Programme Terry Teo - TVNZ2 Nia's Extra Ordinary Life - Maori Television Smokefree Rockquest 2016 - Three
Best Māori Programme Waka Huia - TVNZ1 Kiingitanga - Maori Television The Hui - Three
Best Pasifika Programme Fresh - TVNZ2 #TalesOfTime - thecoconet.tv Tagata Pasifika - TVNZ1
Best News Coverage Port Hills Fires, Newshub - Three NZ Herald, Te Kaea News - Maori Television US Election Night, Newshub - Three Kaikoura Earthquake, Newshub - Three
Best Sports Programme The Crowd Goes Wild - Sky TV Shaun Johnson: Across The Mekong - Sky TV John Campbell: All Blacks in Apia - Sky TV
Best Live Event Coverage International Rugby: All Blacks vs British & Irish Lions - Sky Sports Dancing With The Stars - Grand Final 2015 - Three Vodafone New Zealand Music Awards 2016 - Three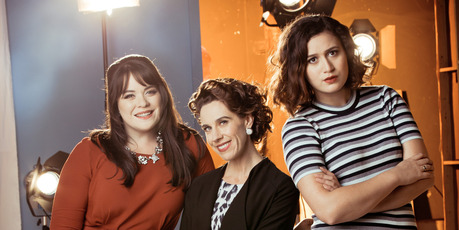 Best Comedy or Comedy Entertainment Programme Jono & Ben - Three Funny Girls - Three 7 Days - Three
Best Director: Documentary or Factual Amanda Evans, Gloriavale - TVNZ2 Mitchell Hawkes, Born This Way: Awa's Story - TVNZ1 Peter Young, The Art of Recovery - TVNZ1 Yvonne Mackay, Doubt: The Scott Watson Case - TVNZ1
Best Director: Drama Josh Frizzell, The Brokenwood Mysteries - Prime TV David Stubbs, Belief: The Possession Of Janet Moses - TVNZ1 Robert Sarkies, Jean - TVNZ1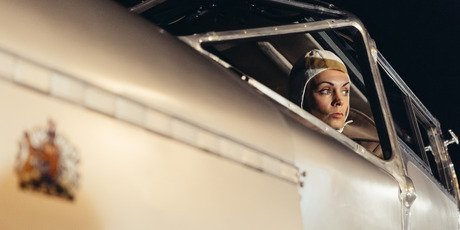 Best Director: Multi Camera Nigel Carpenter, Dancing With The Stars - Grand Final 2015 - Three Mitchell Hawkes, Vodafone New Zealand Music Awards 2016 - Three Kingsley Hockley, What Now - TVNZ2
Best Script: Comedy Roseanne Liang, Friday Night Bites - TVNZ OnDemand Rose Matafeo, Nic Sampson & Laura Daniel, Funny Girls - Three Millen Baird & John Argall, Darryl: An Outward Bound Story - TVNZ OnDemand
Best Script: Drama John Banas, Bombshell - TVNZ1 Tom Scott, Hillary - TVNZ1 Paula Boock & Donna Malane, Jean - TVNZ1
Best Actress Esther Stephens, Westside - Three Kate Elliott, Jean - TVNZ1 Antonia Prebble, Westside - Three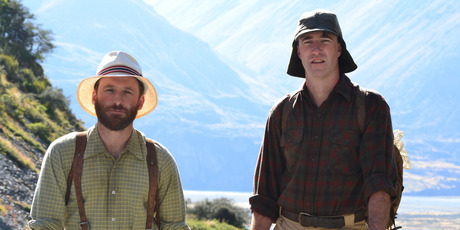 Best Actor Andrew Munro, Hillary - TVNZ1 Kahn West, Terry Teo - TVNZ2 Dean O'Gorman, Hillary - TVNZ1
Best Presenter: Entertainment The Topp Twins (Jools & Lynda Topp) Topp Country - TVNZ1 Rachel Hunter, Rachel Hunter's Tour of Beauty - TVNZ1 Te Radar, Te Radar's Chequered Past - TVNZ1
Television Personality Of The Year Pua Magasiva Jack Tame Miriama Kamo Rachel Hunter Hilary Barry Toni Street Kanoa Lloyd Dai Henwood Anika Moa Jono Pryor
Best Presenter: News and Current Affairs Kanoa Lloyd, The Project - Three Mike McRoberts, Newshub Live at 6pm - Three Jesse Mulligan, The Project - Three