Seven Sharp viewership dips but still 300,000 ahead of The Project
Section

Publish Date

Wednesday, 7 February 2018, 10:58AM
Both Seven Sharp and The Project lost viewers last night, as the battle for 7pm continues.
A ratings decline was almost inevitable given the public holiday and golden weather - with the real test of TVNZ's new line-up still to come.
433,000 Kiwis aged 5+ tuned in to Seven Sharp last night, compared to 467,000 on Monday.
By comparison, The Project saw 122,000 viewers tune in, down slightly from 126,000.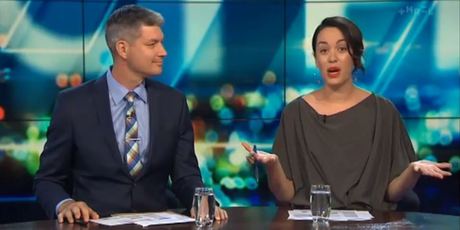 In the key commercial demographic of 25-54, The Project dropped 10 per cent from 51,000 viewers to 45,000. At Seven Sharp, that drop was a more significant 25 per cent, with 108,000 viewers tuning in, down from 144,000 on Monday.
New hosts Hilary Barry and Jeremy Wells were met with mixed reaction after their debut on Monday night but appeared more relaxed last night, addressing some viewers' feedback early in the show.
Barry joked she had "fixed" her hair based on some of the constructive criticism. The pair also debated exactly what shade of pink - or possibly red - the set was, following widespread criticism of the new look.
Read more: Tickled pink? Nope, viewers quick to hate Seven Sharp set
On social media, reaction to last night's episode was more muted with many praising reporter Maiki Sherman's piece on Waitangi, told from a Maori perspective.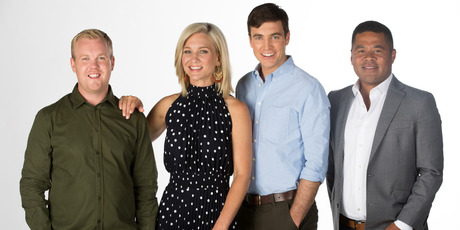 Meanwhile, the battle for early morning viewers continues with The AM Show claiming victory over Breakfast last week in the 25-54 demographic.
Nielsen ratings show Duncan Garner and the team beat their TVNZ rivals four out of five days last week, with an average of 35,000 viewers choosing to start their day with The AM Show last week, compared to 32,000 who opted for Jack Tame and Hayley Holt.
However, the TVNZ programme, remains the most-watched morning news programme with viewers aged 5+.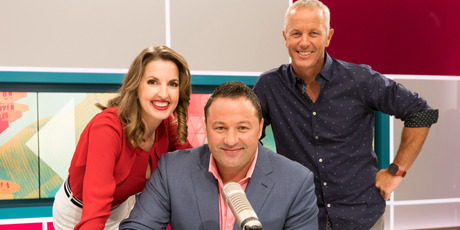 Read more: • Ratings wars: Seven Sharp trumps The Project on debut • The biggest problem with Seven Sharp