Parris Goebel: 'I really love being in control'
Author

Section

Publish Date

Sunday, 3 September 2017, 1:08PM
"I really love being in control."
That's how Parris Goebel, New Zealand's international award-winning choreographer who's worked with big names like Jennifer Lopez, Janet Jackson, Rihanna and Justin Bieber, describes her motivation to embark on a career in directing, a career that will give her full control.
Goebel talked to the Herald last week as she parepares to take her dance moves on a whirlwind tour - which will take in 16 countries, including a sole NZ show in Auckland on October 10.
The 15 Royal Family dancers in the show will perform their viral YouTube hits.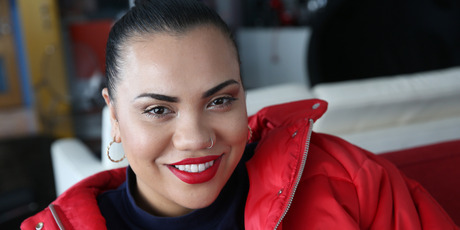 The 25-year-old hotstepper has had a busy year. The Royal Family completed a Europe tour to sold out shows, Goebel directed an ad for BBC's children's channel and then judged China's Best Dance Crew.
Now Goebel is entering a new phase of her career. She's no longer focusing on working with big artists, instead favouring her own creative projects. She will choreograph and potentially co-direct a dance film next year and has another secret project underway.
"I don't like being told what to do," Goebel explains.
"I just have such a strong vision that I feel like I'm using my purpose and my gift to it's fullest when I can be free to do whatever I want to do.
"About 80 per cent of what your choreography ends up looking like is in the hands of the director or the artist.
"When I got into directing I knew I could bring the whole vision to life and really create and execute what was in my head."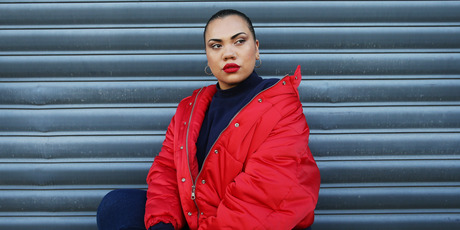 Since dropping out of school at 15 to pursue dancing Goebel has soared from one career highlight to another.
One of her notable successes was her work choreographing the video Sorry for Bieber, which is the fourth most viewed video on YouTube with almost 3 billion hits. After it won 'best video of the year' at the AMAs Goebel choreographed and directed all 13 of Bieber's videos for his album Purpose.
She has since released her own EP Vicious.
She also has an acting credit on 2014 movie, Step Up: All In.
But if it wasn't for the people she had met along the way she wouldn't be where she is today, Goebel says. She believes her biggest career learning was making authentic, long lasting friendships with those she worked with.
"Every person I've met in my career opens the next door. The people you meet and the relationships you form are so important.
"A lot of people just use and abuse whatever is in front of them. But for me when I'm on these jobs I get to know the people and create lasting friendships and I learnt that was actually such a big part of my journey."
Although it hasn't all been smooth sailing for Goebel who tragically lost her nephew last year. She said she was trying to make more time to be at home and treasure family, especially her 10 nephews and one niece.
"I've learnt that family is the most important thing, more than my career and achievements. "
For more details for the Kiwi leg of Goebel's tour, visit here.