Miss Universe NZ boss: Same again next year please
Section

Publish Date

Wednesday, 16 August 2017, 10:20AM
A pageant boss has hit back at critics of Miss Universe NZ's haphazard grand final, calling them "trolls" who live in "dirty little holes".
He also said Saturday night's wonky show won't change and they'll "keep doing exactly what we are doing".
Nigel Godfrey, Miss Universe New Zealand's executive director, has taken to Facebook to blast "mis-representations" of Saturday night's 150-minute finale, eventually won by Napier kohanga reo teacher Harlem-Cruz Atarangi Ihaia.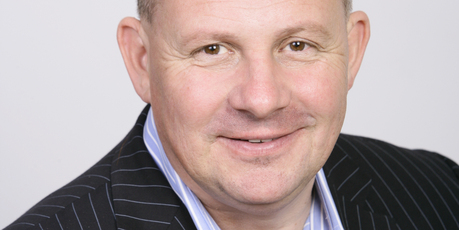 Streamed from Sky City Theatre, the Miss Universe NZ live broadcast was beset by technical difficulties, from production problems to wardrobe malfunctions, awkward dancing, missed cues, wonky tiaras, wrong names being used and incorrect sashes being placed on contestants.
In his Facebook post, Godfrey claimed the pageant had been viewed by more than 200,000 viewers. However, Nielsen figures show just 66,000 Kiwis tuned in to watch the live broadcast on Bravo. A YouTube stream of the event has had more than 18,000 views since Saturday.
Read more: Ten terrible things that happened at Saturday night's Miss Universe NZ show
Many of those online views came following the pageant's conclusion, as word spread of the various mishaps.
Singer Raze had to stop her performance after the wrong backing track was played, then one of her dancers exposed her breast for much of the song.
The show has also been criticised for featuring an appearance by illusionist Andre Vegas, after he pretended to saw contestants in half, stick machetes in them and make them disappear.
It also included a pre-recorded montage of a trip to Thailand in which one of the contestants touches a buffalo's bum and declares, "It's smooth". The voiceover also includes a commentator putting on a mock Thai accent to say the phrase: "Big boy coming".
Godfrey himself also came in for criticism after commandeering the stage from hosts Mark Leishman and Holly Pollock, at one point waving them away and saying: "You can go."
Many people took to Twitter to voice dismay about the ceremony, with one calling it the ultimate in trainwreck television.
This is trainwreck TV like I have never seen before #missuniversenz pic.twitter.com/PQhydAaXc9

— Stephen Whelan (@whelanst) August 12, 2017
They should have had a practice of how to shove those $2 shop tiaras on #missuniversenz

— Colin (@barco030) August 12, 2017
Oh my goodness.... #missuniversenz but I can't stop watching pic.twitter.com/BwDLmZLpPb

— Crissie (@justlikecrissie) August 12, 2017
I've seen primary school productions better than #missuniversenz

— Jaz Vincent (@jaznzgirl31590) August 12, 2017
Watching #MissUniverseNZ on @BravoNewZealand - this is bottom of the barrel TV and I am LIVING. pic.twitter.com/lYc4S42lEi

— James Fluker (@JamesFluker) August 12, 2017
Godfrey has since slammed the show's critics as "trolls" who offered only "lame mis-representations".
He said he and his business partner had spent five years "reformatting, re-invigorating and re-shaping Miss Universe New Zealand" and praised everyone who worked on it.
"We were described by Miss Universe in the States as performing one of the greatest turnarounds of a territory they had seen in 25 years," he wrote.
"We were even worth a chapter in a book, 'How to Produce a Successful Pageant'."
Godfrey said the show was a "a sell-out event ... that this year returned to television after an absence of 25 years, and it achieved extremely good ratings".
He also praised the contestants for raising $150,000 for charity Variety, and said many contestants enjoy their Miss Universe NZ experience.
"... Of the 105 contestants that we have had as finalists the vast majority stay in touch telling us that (their) time with us, the overseas retreat and everything that came with their journey has enriched and empowered them."
Godfrey also said the show wouldn't change despite the outpouring of negativity.
"I have lived in New Zealand for nearly three decades and of course I am incredibly familiar with the 'tall poppy syndrome' - I just didn't think that our competition would become a target," he wrote.
"I have no idea what these morons hope to gain from spreading their negativity but they simply strengthen our resolve to keep doing EXACTLY what we are doing."
Watch the full pageant broadcast below: