Marama's secret heartache: 29-year marriage over
Section

Publish Date

Sunday, 8 July 2018, 10:38AM
She won over Kiwis with her sassy attitude, strong personality and one-of-a-kind performances on Dancing With the Stars.
But Marama Fox has now revealed she's been secretly nursing a broken heart this whole time, having ended her 29-year marriage with husband Ben shortly before the show began filming.
Speaking to Woman's Day, Fox spoke candidly and emotionally about the split, which saw her move out of the family home in Masterton just weeks before training began for DWTS in March.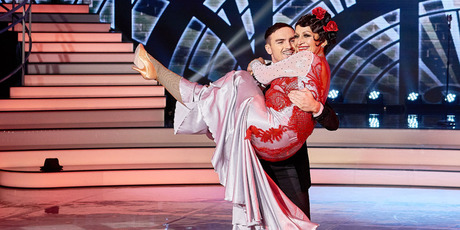 Despite being in the public eye during the show's run, only her family knew about the move.
"I had never expected this would be the outcome for our family, and there is absolute guilt there for me. The pain I have brought to my babies. They have just been in pain. I am consumed by that," she told the magazine.
Fox, now 47, got together with husband Ben when she was just 16. She had her first child at 18, shortly before the pair got married. She's now a mother of nine and a grandmother of seven.
However, the marriage began to suffer as a result of Fox's career in politics, as her family began to feel resentful that she was more focused on work than family.
The pair separated in secret last year and have spent the time since trying to repair their relationship, but in the end Fox felt moving out was for the best.
"We'd agreed to separate and we were really good friends, but then it was argument after argument every time I came home. It would just blow up and it was getting toxic...so I moved out to give everyone some breathing space," Fox says.
However, Fox says she and Ben are still close and are at a stage where they're trying to figure out the best way forward for the family.
"We're best friends now and we've been best friends forever. We have been together since I was 16 and we will always be best friends.
"There is a bond there that never goes and we just want to be the best for our family now."