Lotto's Hilary Timmins engaged to long-lost love
Section

Publish Date

Sunday, 15 April 2018, 11:07AM
Hilary Timmins has re-found love with a teen sweetheart after more than 25 years, and is now engaged to her beau.
Timmins - famed for fronting the Lotto draw on Kiwi TV screens each week - told the New Zealand Woman's Weekly about her long-lost love story with Londoner Rob Whitehouse.
It started in 2010 when she made a radio appearance for a fundraiser and Whitehouse, who was visiting New Zealand at the time, recognised her voice. He called in and left a message, asking her to get in touch if she wanted to.
"We'd first met in the 80s, I was about 17 when I met Rob and we started seeing each other - but eventually the relationship fizzled out. When I got the message...it was too tempting. Let's see what's happened in the 25 years in between," says Timmins.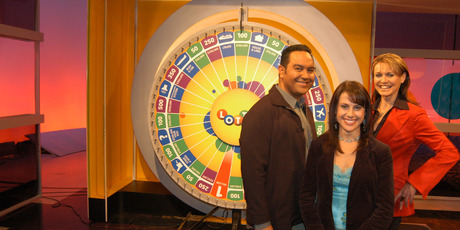 They went for a few meals together and kept in touch when Whitehouse returned to London, then when she visited him they knew they'd found "the one". After a year of commuting back and forth, Timmins eventually bit the bullet and took her son - then 16 years old - to live in London in 2011.
"It was a difficult decision to leave New Zealand...my mum and sister are there, and we lost our dad in 2010 which was incredibly sad, but I think things like that can also make you think, well sometimes, you just have to go for it," says Timmins.
Whitehouse proposed on Christmas Eve of 2015 and now, Timmins says: "Life is great".
Timmins will also make a return to New Zealand TV screens this month, with her new series Dream Catchers, telling the stories of remarkable Kiwis living in London. It will mark her first appearance on our screens since wrapping up her Lotto hosting gig in 2008.
Dream Catchers airs April 21 on TVNZ 1.