Is The Block moving to a meth house?
Section

Publish Date

Wednesday, 4 October 2017, 9:14AM
Speculation is rife that a central Auckland boarding house recently decontaminated for meth is set to become the next home of The Block NZ.
The former Kingsland Old Station House lodge, which was originally built as the Kingsland fire station, was recently sold with sources telling the Herald it has been purchased by producers for The Block NZ.
Both Mediaworks and Barfoot and Thompson, who handled the recent sale, declined to comment on the reports.
According to Fairfax, an eviction notice was served to boarding house tenants earlier this year to allow the landlord to decontaminate the property after methamphetamine was detected at levels above Government standards.
Ray White had reportedly taken 31 methamphetamine samples at the property, with the kitchen and the lounge testing 10 times the standards.
An upstairs kitchen tested twice the threshold, the basement hallways four times, the ground floor entrance three times and an internal stairway four times above standard.
However, sources close to the production say the existing building - which was built in 1933 - will be demolished to make way for a new build.
According to the Auckland Council Unitary Plan, the address is zoned for terraced housing and apartment buildings.
The 18-bedroom property sits on a 496 square metre site, which backs onto the western rail line. In March 2016, it sold for $2.6m, however, details of the most recent sale are not publicly available yet.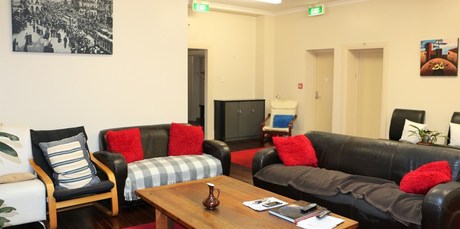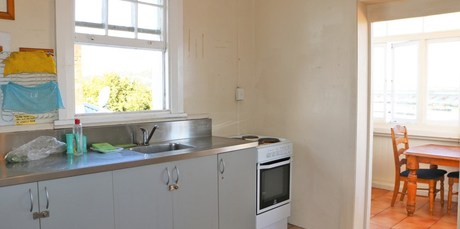 A neighbouring property, comprised of multiple titles, sold in February for $4.5 million and is also being developed, however, it does not appear to be linked to The Block production.
The last season of The Block NZ developed a single property in Potter Ave, Northcote into four terraced houses.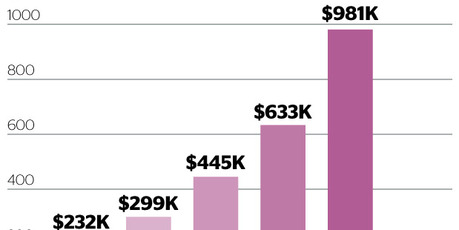 The combined profits of the four houses last season were the lowest in the show's history, totalling at $65,000, down from $981,000 in 2016.
Contestants were left devastated after they spent weeks working for below minimum wage to renovate the properties, leading some to question whether Kiwis will be less inclined to sign up for the next round of the gruelling reality competition.
Applications are open now with season seven due to screen later next year.