Dumped at the altar: MAFS couples make final decision
Author

Section

Publish Date

Sunday, 12 November 2017, 7:40PM
If anyone ever doubted the power of first impressions, the great 'science' experiment that was Married at First Sight just conclusively proved they matter.
Brett and Angel were smitten the second they lay eyes on each other - and guess what? They're still smitten now.
Early on in the final episode, as the pair spent a week apart before the final commitment ceremony, Angel wondered whether the pair had been caught in a love bubble. "It's this surreal moment where you wonder if you were just living in a fairytale and you were Cinderella with a glass slipper."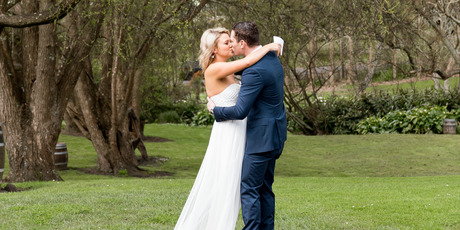 But she needn't have worried. In one of the sweetest moments reality television has ever delivered, the pair gushed about their future together before skipping off to enjoy their happily ever after.
"There is no doubt in my mind that I will spend the rest of my life with you. You are the one," Angel told Brett before he declared: "Your positivity is infectious and the world needs more Angels in it."
Bless.
The rest of the episode was less heart-warming but equally predictable. Ben dumped Aaron and Vicky dumped Andrew - as anyone who watched the very first episodes could have predicted.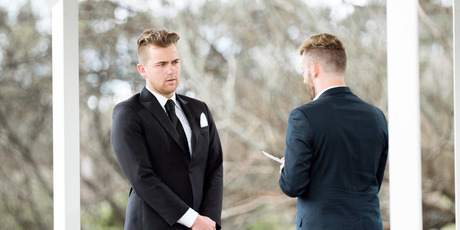 It's not clear whether besties Ben and Vicky consulted one another when writing their rejection speeches but both followed a similar format.
After listing a string of positive traits about their partner, they declared they ultimately weren't attracted to them and were ending things.
Neither party seemed particularly surprised, although both were disappointed.
After all, as Andrew so eloquently explained: "Emotionally, I have invested shit tonnes in this."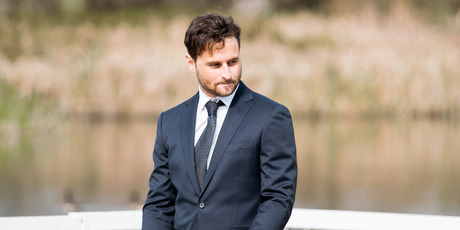 After Vicky's revelation, he was equally poetic: "That sucks man. That really sucks."
The same could be said for this whole experiment. With the exception of Brett and Angel, it's been a disappointing affair.
Tomorrow will see the couples regroup for one final showdown but it's nothing you haven't seen before. Expect more shouting, sulking and total self-absorption. Joy.