Broods soar as they move to LA
Author

Section

Publish Date

Saturday, 16 April 2016, 2:38PM
Brother and sister duo Broods have moved to the US to capitalise on what is shaping up as an incredible year.
Caleb and Georgia Nott, 23 and 21, launched their new single Free on April 1. It has already had more than 2 million streams in two weeks and went straight to No 1 on NZ iTunes. It was the most added song in Australia last week and the most added song on alternative radio in the US this week.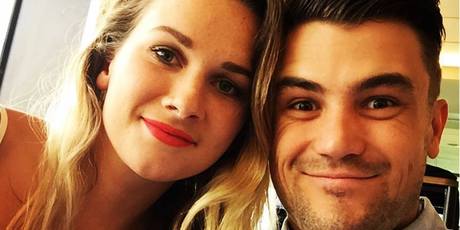 They are now settling into their new Los Angeles base and have enjoyed a fairytale start as the opening act for English singer Ellie Goulding on her North American tour.
This week, 20,000 fans, including fellow Kiwi Lorde and her good friend Taylor Swift, watched the Nelson siblings as they opened for Goulding at the Staples Center.
And the band's manager Ashley Page was nominated for the 2016 Music Managers' Awards this week for his work with Broods and collaborator, Grammy Award music producer Joel Little.
Page who is in LA with Broods, told Spy: "Yeah, it's incredible to be recognised for a second year. I'm just lucky to be surrounded by a great team and, with the amount of travel involved, a very supportive wife in Tracey.
"Broods started touring two years ago at the Kings Arms to just friends and family, then on Friday the guys supported Ellie Goulding to 20,000 fans at the Staple Centre in LA. It's crazy! We're honestly just working hard every hour we can to see how far we can take this."
Georgia's personal life has already had a big boost - she married long-time love Jacob Wieblitz earlier this year and the pair honeymooned in Bali.
Broods embody cool and it was nice to see the wedding pictures weren't sold to a magazine.