Will these toys be bigger than fidget spinners?
Section

Publish Date

Friday, 20 April 2018, 4:42PM
Follow NZH Lifestyle's Trial and Error series where we try out the latest in food, viral trends, and beauty hacks so you don't have to.
The rise of tactile kids toys began with slime - which you may or may not have totally enjoyed helping your kids make - moved on to blink-and-you'll-miss-them fidget spinners and now it looks like squishies are the must-have toy of the moment.
According to sales data from The Warehouse, in the first week of stocking a new range of the spongy, colourful toys, no less than 5000 flew off the red shed's shelves.
Meanwhile, YouTubers are quickly racking up views with videos about squishies; much like the Instagram accounts dedicated to slime that garnered hundreds of thousands of followers, it seems there's something inexplicably satisfying about just watching a hand manipulate a malleable object, especially when it has a cute face on it.
So our resident toy-testers Gracie and Liana took some time away from their keyboards to sit down with a box of these fragrant, friendly-faced little toys and find out what all the hype's about.
Here are three things they discovered about squishies, the latest craze in kids toys.

1. Squeezing squishies feels really, really good
Similar to a stress ball, our toy testers discover they're incredibly satisfying to give a good squeeze. Or, as Liana notes, they induce an Autonomous Sensory Meridian Response (ASMR), otherwise known as "the chills" or a slight tingling sensation.
2. They're worth a whiff
In addition to their tactile delights, squishies also smell divine: The little strawberry squishy smells just like the fruit while the others, from a smiling pie slice to a cheerful cup of coffee also seem to emit a pleasant, sweet fragrance.
3. They're definitely not just for kids
Gracie finds a favourite in a little purple coffee cup and says whenever she's feeling a bit stressed, a squeeze of her squishy brings some momentary relief.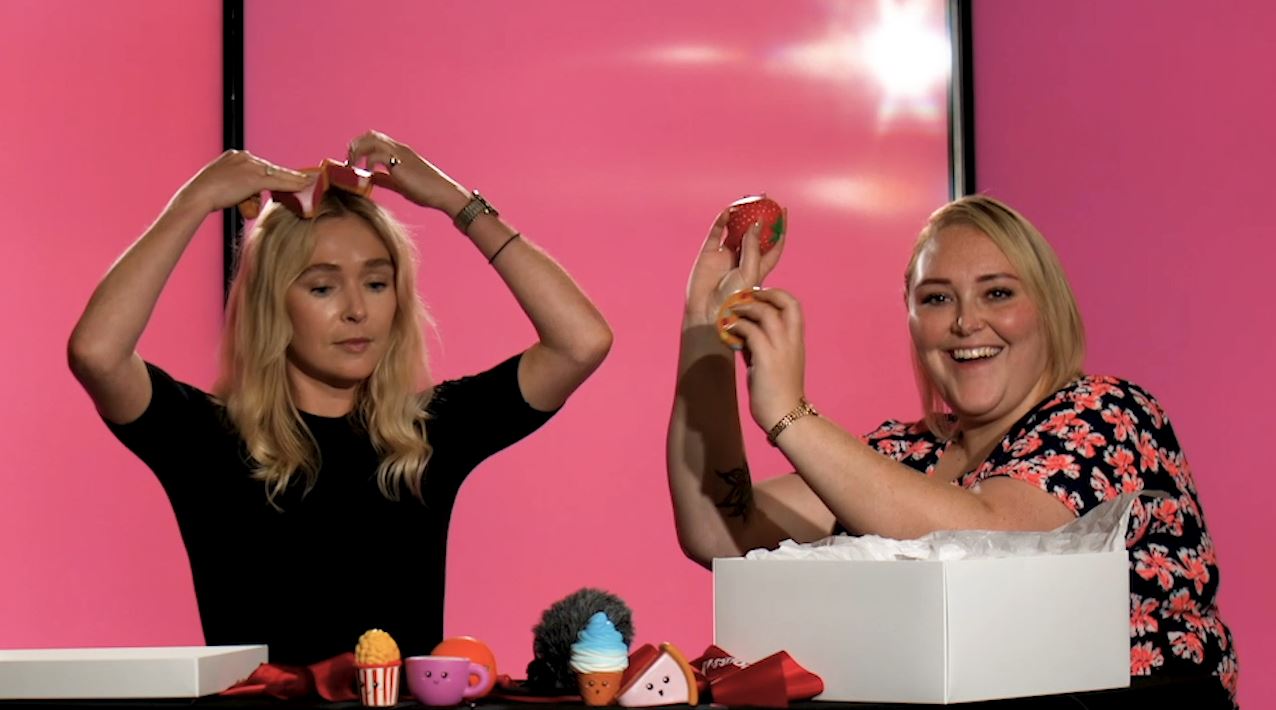 The final verdict
Both Gracie and Liana found the toys incredibly satisfying. They gave the squishy trend the Trial and Error tick of approval.