Weekend eats: Pasta night, Trash Tiki, the lowdown on fermented food
Author

Section

Publish Date

Saturday, 3 March 2018, 12:43PM
Whether you plan on staying in, heading out or doing both we've rounded up a selection of our favourite things to eat, make and drink this weekend.
Staying in
• Pasta night
Stay in and make your own pasta dish following Jo Elwin's recipe for chilli tomato and chorizo tagliatelle. If you want to make it vegetarian, swap the chorizo for extra garlic and a dash of smoked paprika.
See the recipe over on bite.co.nz.
• Raw treats
Caramel slice is such an iconic tea-time treat that many love to indulge in. But there's no need to feel guilty about this one, it's made with raw, wholesome ingredients. This raw almond butter caramel slice has a deliciously buttery base topped with a sweet silky caramel filling making it the ultimate sweet treat.
Serve appropriately though - it's rather decadent!
See the recipe over at viva.co.nz.
Dining out
• Restaurant review: Hot Hot Asian, Mt Eden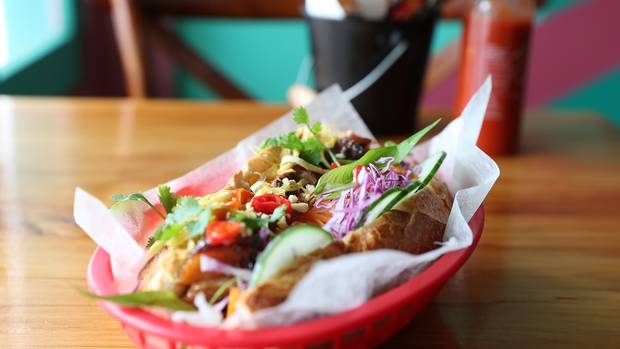 Canvas reviewer Kim Knight joined the cool kids and checked out new Mt Eden eatery Hot Hot Asian.
"Hot Hot's food provides variations on four proteins (tofu, chicken, beef and pork), prepared across a broad spectrum of Asian classics."
She tried stuffed roti noting "it has a gentle gingery chicken and potato filling, but you're there for the epically flaky layers of fried flatbread. So, so good".
Canvas rating: Good - 14/20
Read the review here.
Foodie events
• Trash Tiki sustainable pop-up bar
Now here's a pop-up bar with a difference. Don't expect your cocktail to come with a plastic straw, lemon slices and paper napkins though, these bartenders' cocktails take by-products destined for the bin to create something new, with the idea that "one man's trash is another man's cocktail".
London bartenders Iain Griffiths and Kelsey Ramone, the brains behind Trash Tiki, have taken their sustainable cocktails idea around the world and are celebrating the end of their tour in Auckland.
The creative flavour pairings, mixed with Maker's Mark bourbon, are unique to each city the pop-up stops in, inspired by culturally loved ingredients and the rubbish bins of local bars.
When and where: Sunday 4 March, from 9pm. The Jefferson, Fort Lane, Auckland CBD.
• Late-night CNY eats at Lantern Festival
One of the best things about celebrating Chinese New Year in Auckland has to be the annual Lantern Festival, this year lighting up the grounds of the Domain.
While you marvel at the lanterns and entertainment on offer make sure to stop by one (or more!) of the many delicious food stalls. Nearly 100 stalls will offer our favourite Chinese delicacies such as dim sum and bao to everything non-Chinese and beyond.
When and where: Friday, Saturday and Sunday, 4pm-10.30pm. Auckland Domain, Grafton.
• Food trucks and al fresco drinking in Takapuna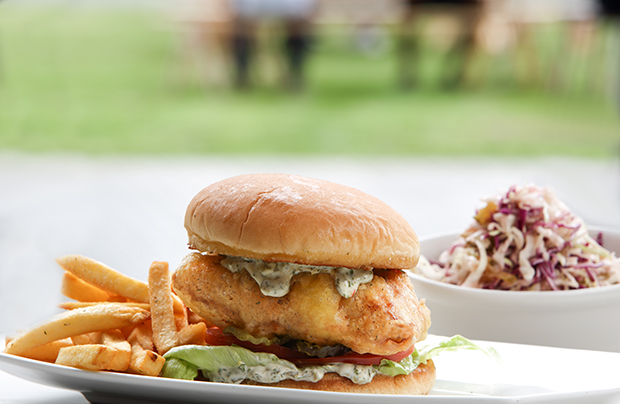 While we wait for Smales Farm's new hospitality precinct to open, a temporary pop-up bar is giving North Shore locals and visitors a taste of what to expect later this year.
The new al fresco dining spot, Good For Now, is offering refreshing cocktails along with an extensive beer and wine list plus an exciting selection of rotating food trucks to choose from.
When and where: Opens at noon, 5 days a week until the launch of B:HIVE. Q4 at Smales Farm, 72 Taharoto Rd, Takapuna.
Health news
• 'Fermented' foods may not be so healthy after all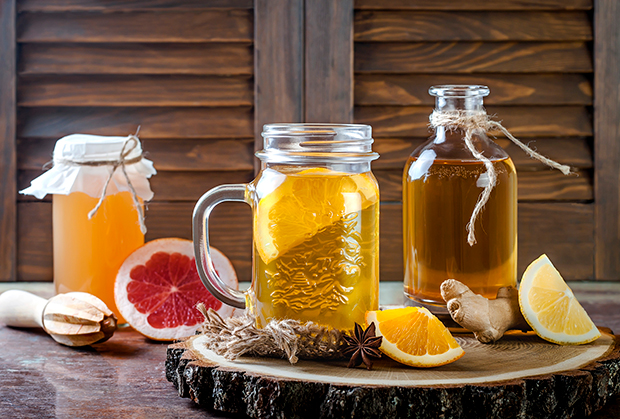 Kefir, kombucha and kimchi. You've heard the words but maybe you're not quite sure what they mean. Well, they are in fact the latest food fads claimed to do wonders for your health.
Yes, they are all fermented, and mostly delicious, but researchers say those health claims aren't exactly true.