Royal tour: Harry and Meghan's NZ must-do's
Section

Publish Date

Sunday, 17 June 2018, 12:24PM
They've had a taster of our wineries, rugby and stunning scenery, but there's still plenty for newlyweds Prince Harry and Meghan Markle to see and do when they visit on their first tour here as a couple in October.
Kiwis have suggested a few favourite things to add to the royals' itinerary including visits to art galleries, remote islands, and a luxury lodge as well as outings in line with their keen interest in supporting youth.
It's not the first visit for either of the royal couple. Harry last toured in 2015, taking in a Wellington rugby game and meeting veterans in Whanganui among other stops on a busy tour.
A year earlier, Markle enjoyed New Zealand's stunning scenery and fine dining, hiring a campervan with a friend to tour the South Island - including stops to hike Franz Josef glacier and taste Marlborough wines - before relaxing on Waiheke Island.
Herald on Sunday columnist Heather du Plessis-Allan thinks a romantic weekend at a renovated shearers' quarters at the Little Red Hut in the Wairarapa would be just the tonic for the newlyweds.
"Meghan loved Waiheke, so she'll love the Wairarapa which is same-same but better.
"After soaking in the claw foot bath, [they could] grab a couple of bikes and hit any of the vineyards nearby.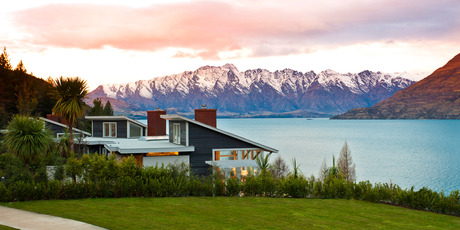 "The locals are chill, so they'll probably just leave the famous couple to themselves, which would be a rare treat."
Markle watched a movie at Wanaka's quirky Cinema Paradiso unnoticed by staff when she visited in 2014, duty manager Susan Eady said.
The region was a great spot for the royal couple to relax in, Eady said, recommending fine dining and local wines, the chance for a scenic hike and yoga overlooking the lake.
The Project co-host Jesse Mulligan said the newlyweds should head to one of the predator-free Hauraki Gulf islands to spot takahē on Tiritiri Matangi.
"Outside of Auckland, I'd send them to Matakauri Lodge near Queenstown, a lakeside luxury hotel that makes Windsor Castle look like a do-up."
Fashion designer Karen Walker is already well-known to Markle, after the former Suits actress once named one of Walker's sweaters in a 2014 article as being among her top five "greatest fashion hits".
Walker thinks the couple should take the chance to appreciate local culture by visiting the Auckland Art Gallery Toi O Tāmaki, which she describes as "a must" for any visitor to Auckland.
"It's one of our greatest gems and never fails to impress."
She added that an afternoon volunteering at the SPCA Auckland's Animal Village would be a great way for them to "support this most treasured of our country's organisations".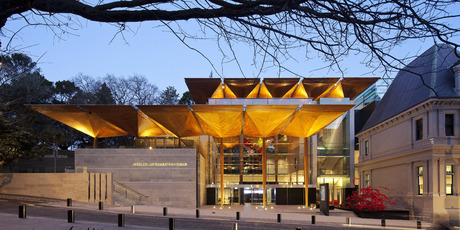 Volunteer work and chatting with local youth will almost certainly be on the cards during their visit as the prince dropped into the Otara Turn your Life Around centre when he came in 2015.
Manager Anastasia Meredith said the centre's kids were blown away to meet the "Queen's moko".
"He was so down to earth, so friendly."
The visit had a huge impact in putting TYLA's name out there, she said.
This time around she suggested the couple visit the Vanguard Military School on Auckland's North Shore to recognise the great work it does with its students.
Former supermodel Rachel Hunter, who now acts as an Auckland ambassador, suggested the couple meet some of the children living in more remote areas too.
"Places like Great Barrier Island are amazing. It would be great if they visited the schools out there too, and meet the kids doing great work with the environment."
But the Duke and Duchess of Sussex shouldn't leave before they "see the beaches, eat some beautiful food, and get into the abundance of nature surrounding the Auckland area".