Just in time for lunch! Revealed: The best pie in Auckland
Section

Publish Date

Friday, 13 April 2018, 8:07AM
Follow NZH Lifestyle's Trial and Error series where we try out the latest in food, viral trends, and beauty hacks so you don't have to.

There are few things more Kiwi than a good old mince and cheese pie - but a friendly conversation on the topic can quickly become a heated debate when it comes to deciding which pie trumps the rest.
In this week's Trial and Error Fast Food Five, we listened to your hungry calls and set off to find the best mince and cheese pie Auckland has to offer.
We went to five popular pie spots, all of which offer a mince and cheese option at a range of prices.
The requirements were that the pies had to come from a pie warmer, be an "on-the-go pie" and of course - they had to be classic mince and cheese.
Our panel gave their personal opinions on a range of marking criteria and, to make things fair, each pie's origin was kept unknown until the scoring was done.
THE TASTE TEST
Mrs Mac's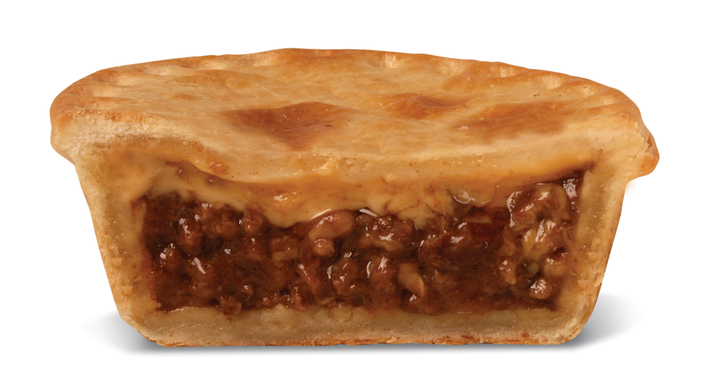 Storme found Mrs Mac's pie was a great "grab and go" option, showcased by way of his "text and pie test".
All three agreed it wasn't the most exciting pie in the world, but all factors considered, it was still "cheesy" and "nice".
Pastry: 2.5/5 Filling: 2/5 Gravy/meat ratio: 1.5/5 Cheese quality and quantity: 3/5 Wow factor: 1.5/5 Price: $4.90 from Night 'n Day
Little & Friday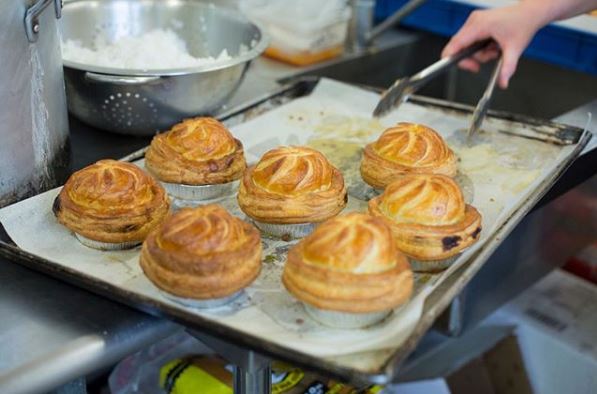 It was quickly clear to our panel that this was not exactly an on-the-go pie - though the impressive design did earn it some extra "wow factor" points.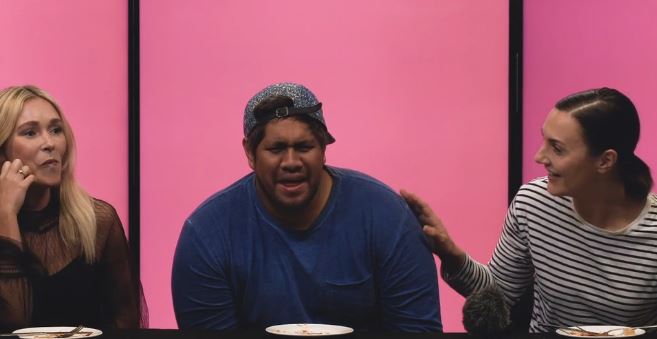 Gracie felt the quality of the pastry and filling made the pie taste like it cost about "seven hundred million dollars". As it turned out, she wasn't too far off. Kind of.
Pastry: 4/5 Filling: 3/5 Gravy/meat ratio: 3.5/5 Cheese quality and quantity: 0/5 Wow factor: 3/5 Price: $11.50
Wild Bean Cafe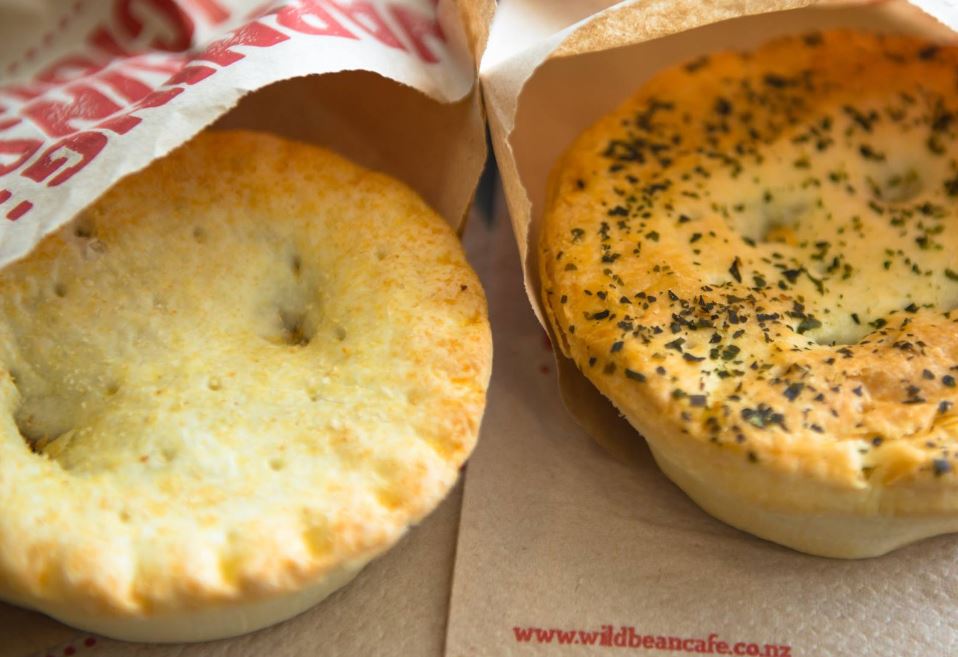 The Wild Bean pie lost points for some tough pastry that tasted as if it has been left in a pie warmer for a few too many hours.
The filling and cheese were also lacking which added to its overall low score.
Pie captain Storme was adamant that this pie wouldn't be making his "pie team" anytime soon.
Pastry: 1.5/5 Filling: 1/5 Gravy/meat ratio: 1/5 Cheese quality and quantity: 1/5 Wow factor: 0/5 Price: $3.70
Big Ben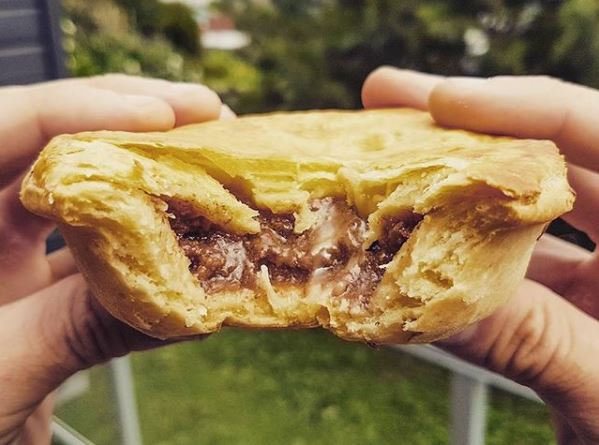 The ever-loyal Big Ben pie was deemed the perfect hangover cure by our panelists and Jenni was quick to call it "a tasty little morsel".
The panel shared a few laughs over the soft pastry that had an elusive "non-choking" quality, which Gracie found "yummy".
All in all, the Big Ben was coined a pie fit for purpose and certainly kept our panel happy.
Pastry: 2.5/5 Filling: 3/5 Gravy/meat ratio: 3/5 Cheese quality and quantity: 2.5/5 Wow factor: 1/5 Price: $2 (from a dairy)
The Fridge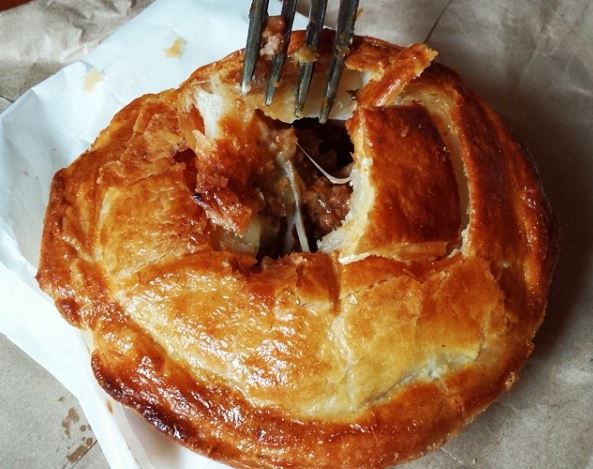 The pie from Kingsland cafe The Fridge had a certain rustic quality which the panelists weren't sure about right off the bat. However, it didn't take long for them to be singing this pie's praises.
It's stretchy cheese and top quality filling left all our panelists' hearts and bellies feeling content.
Gracie called this pie "delish" while Jenni was left a little lost for words. She did manage: "Ooh - I like this pie" though.
Pastry: 4/5 Filling: 4/5 Gravy/meat ratio: 5/5 Cheese quality and quantity: 3.5/5 Wow factor: 4/5 Price: $8.50
And the winner is:
At the end of our rigorous pie taste test, Big Ben and Mrs Mac's gained honourable mentions and top marks for portability.
Storme pledged allegiance to Mrs Mac's, however his decision was vetoed by Gracie and Jenni who gave what could potentially be New Zealand's most coveted title to The Fridge in Kingsland.
So there you have it!
‌