Is wine in a can good, or just a gimmick?
Author

Section

Publish Date

Wednesday, 25 October 2017, 2:14PM
This was one of NZH Lifestyle's top stories for 2017
Follow NZH Lifestyle's Trial and Error series where we try out the latest in food, viral trends, and beauty hacks so you don't have to.
Summer's just around the corner, bringing with it outdoor music festivals, long days on the beach and afternoon drinks in the backyard with mates.
While you may already have a favourite summer sipper, there's a new drink on the market and the Trial and Error team have put it to the test. It's the latest creation from Allan Scott Family Winemakers, Gooseberry Bomb "Craft Wine" in a can.
Not your usual vessel for a vino, will the concept take off or end up left on the shelf with other fads - cask wine, anyone?
INITIAL THOUGHTS
On opening their cans, the tasting team were surprised by the lack of fizz one usually finds in a canned beverage: the wine, a sauvignon blanc, is still rather than sparkling.
After some hesitation, first sips saw the panel discover a divisive drop right off the bat.
While Gracie found it tart, she said she could imagine herself enjoying a can in a sunny spot and deemed it an ideal choice at a bar with a busy line.
Storme and Mitch reckoned it could be well suited to some backyard drinks with the boys, and may be a way to get more "blokes" into wine.
Storme, who says he'd usually go for beer over wine, decided the drink was "not a bad drop."
Judging by Rebecca's face, she clearly didn't agree.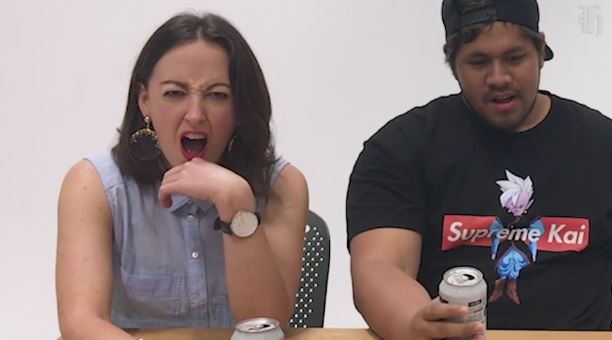 THE VERDICT
A few satisfying - for some - sips later, the group agreed the drink was approaching "too sweet" territory.
At $8.99 a can, Mitch and Storme predict it will be a popular choice for a young market.
However, the level of alcohol content does raise some concern: consumers would be wise to note the can's 11.5 per cent ABV, which equates to three standard drinks.
So would the panel try wine in a can again?
It was a 50/50 split. What everyone did agree on was, given the right mood, setting and season, the Allan Scott creation could be a great drink.
In the official "Storme Rating", wine in a can received a respectable 3.5 Allan Scotts out of a possible seven.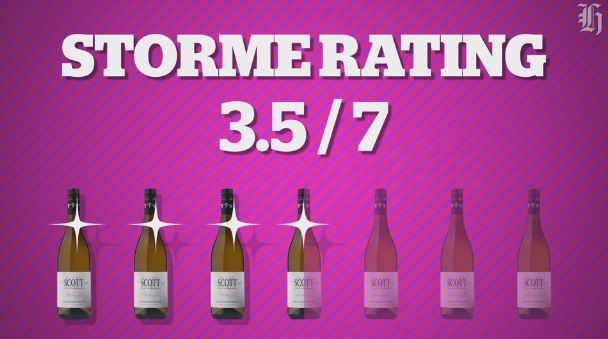 How could the rest of the panel argue with a flawless scoring system like that?
NZH Lifestyle does not condone binge drinking and encourages you to drink responsibly.