Can't afford avocado? Why not eat the leaves?
Author

Section

Publish Date

Wednesday, 18 October 2017, 2:36PM
When the waitperson said some of the dishes were from the time of the conquistadors, I smiled and nodded.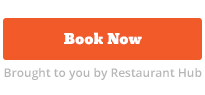 Later, I ate huitlacoche and wondered if he had been speaking literally. Huitlacoche is a kind of mould that grows on corn; it is sometimes called "corn smut".
On my plate, it was tiny, slimy, black bubbles. On my palate? Bitter. Sooty. Ancient. I kept scooping it up with shards of rice cracker, trying to find a flavour reference. Corn, said James, definitely. Also mushroom. I wasn't convinced. I was thinking fermented tar, but then it would blend with a blob of lemon curd and a crunchy raw yam and become something else.
The huitlacoche was a $28 conundrum at a restaurant that infuses the word "interesting" with ground crickets and lettuce juice. Sure, you can get a sandwich - but it's stuffed with alpaca and comes with chlorophylled onion petals gone Irish green.
Inti has been set up in the space that was the short-lived Meat, Fish, Wine. They've swapped the David Bromley nude for Aztec street art by Flox and there's less gleaming glass and more earthenware pottery. The ridiculous sheep trough of a handbasin remains, and so does the wine collection. The food is reasonably priced, but the plonk may dent your credit card.
The chef is Javier Carmona, most recently of the Avondale-fringe pop-up Etxeberria. My Kitchen Rules judge Manu Feildel ate there while filming and posted to his Instagram: "Great food using unusual ingredients and combinations of flavours!!!" It's a summary that equally befits Inti.
No one in Auckland is doing this kind of food.
Consider the cactus guacamole, which included seaweed, almond and epazote, a minty, pine-like herb. Oh, and it came with a deep-fried avocado leaf. Step away from the smashed toast et al and enjoy a crispy inhalation of garden dust on a hot day - all this interestingness for just $16.
The salsa ($14) was a short education in South American carb-loading. The tortilla was rustic and chewy, the puffy panucho was made with cricket flour (but tasted of parmesan) and the concha was a revelation - a milky enriched wheat dough with a sweet crust; brioche for people who don't like brioche. Later that weekend I read that, by some estimates, Mexico produces 2000 unique varieties of sweet breads. Breakfast in Mexico must be amazing.
I barely know where to start with the rest of the menu. My circle of black pudding ($16) was spectacularly hidden under a concentric pattern of pale pink watermelon radish, onion flowers and black ants - imported from Thailand - that were (I swear) slightly citrus in flavour and a gentle contrast to the earthy disc of blood sausage.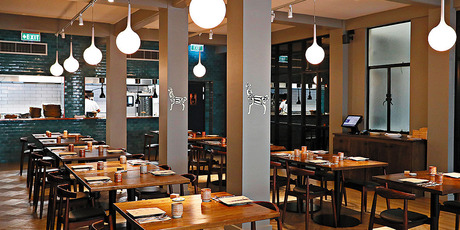 The alpaca ($22) was reminiscent of a sloppy joe, once the thin jus had been poured, tableside, over the crusty baguette. "Green" chorizo ($19) was hidden under piles of lemony wood sorrel and combined with a 65 degree egg to soften the tang.
Honestly? When the most ordinary dish of the night was lamb with beeswax and fuschia flowers ($32) you should probably just stop reading and book a table.
Inti's promotional material includes a postcard of its take on ceviche ($24). It arrived looking like a surreal squid - alternating arrows of trevally and salted, dried tamarillo, trailing in the wake of a pool of red cabbage-infused "tiger's milk" sauce. It was the most visually stunning dish of the night, though the fish lacked the silken bite I usually associate with trevally.
Dessert was a small miss and a very big hit. Soupy, sweet goat's milk crema catalana ($16) was only marginally saved by pops of barley, but the vanilla queso ($15) was incredible. Imagine cream cheese icing under sweetly acidic slices of pineapple buried in a pile of lemon verbena infused cucumber granita.
Inti is named for the Incan sun god. If there is a better dessert with which to welcome the Auckland summer, let me know.