Brunch review: Franc's a feast for the eyes
Section

Publish Date

Friday, 10 November 2017, 4:28PM
SET-UP & SITE
The first thing you need to know about Franc's is where it is not. And that is 77 Hurstmere Rd in Takapuna. Google will direct you to the North Shore village's dining precinct, where Franc's is not; instead of to the beachfront dining precinct, where it is. And that's a good place to be. Takapuna is finally noticing the sea behind the traffic-clogged main street and is turning its focus to the views of ocean and islands. A number of new dining establishments have opened along the waterfront and watching the sailboats and beachwalkers over brunch or a beer is one of the delights that Franc's offers. Of course, there is still a road between Franc's and the sea but it is better than the view those on Hurstmere Rd have.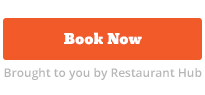 SUSTENANCE & SWILL
We were cheered and thrilled to see Franc's online menu went beyond the old favourites - although less cheered to see "hollondaise" sauce on the brekki/brekkie menu. But hey, they are cooks, not writers and the table version was spelled correctly. My companion opted for Dorito-encrusted chicken and waffles ($17.90) and I chose the McFranc ($15.90), a pork burger with egg, smoked cheese, brioche bun, pickles and the aforementioned sauce. It lacked sauce - either hollondaise or hollandaise - and the pickles, which added a welcome level of taste otherwise lacking - were absent from most of the burger. By the end, it was just boring. The waffles had the slightly hard crust that comes from an overbeaten batter but the chicken that came with them was a winner. We washed down our meals with a lukewarm cappuccino ($4.20) - I had to ask for sugar - and a mochaccino, $4.90.
SERVICE & OTHER STUFF
Franc's plywood walls and polished concrete floors seem to be going for a casual beachy feel with a touch of Mexican. But, noted my 16-year-old companion, as the background music segued from easy listening jazz to gangsta lyrics about homies and the hood, Grandma wouldn't like it here. All is casual at Franc's - the staff don't seem to have an actual uniform and it was on occasion difficult to differentiate a server from the casual Sunday morning crowd. Our menu deliverer disappeared never to be seen again so another took our orders, and a third brought us our coffees.