Weinstein 'offered Myleene Klass a sex contract'
Section

Publish Date

Friday, 13 October 2017, 2:10PM
TV presenter Myleene Klass was offered a 'sex contract' by Harvey Weinstein over lunch at the Cannes Film Festival in 2010, she has claimed.
But the former Hear'Say star, then aged 32, told the movie mogul to 'f*** off' according to DailyMail.
Myleene, now 39, was apparently under the impression that the movie mogul wanted to discuss her career.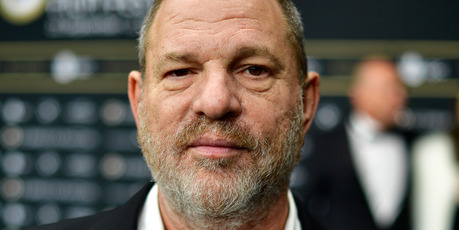 A friend of the singer told The Sun: 'She thought his intentions were genuine. But as soon as she found out what he really wanted, she told him to f*** off.'
It comes as the Metropolitan Police announced today it is reviewing an allegation against the producer dating back to the 1980s after Merseyside Police received a tip-off and referred it to them.
There has been an avalanche of claims of sexual impropriety made against the 65-year-old by some of the movie industry's most famous actresses in the last few days.
More than a dozen women - including actresses Angelina Jolie, Ashley Judd and Gwyneth Paltrow - have told The New York Times and The New Yorker magazine that Weinstein had sexually harassed or sexually assaulted them.
In 2010, Myleene interviewed Weinstein at the Cannes Film Festival while she was working for American TV channel CNN.
She was afterwards invited to lunch by the producer, she said, where he allegedly propositioned her.
Speaking about her experience later that year, she explained: 'About six months ago, a newly married Hollywood star asked me to sign some kind of sex contract with him. I just thought, "Mate, which planet are you from?"'
She added: 'I was like, "Bugger, I've got main and ¬dessert to go - I'm stuck here".'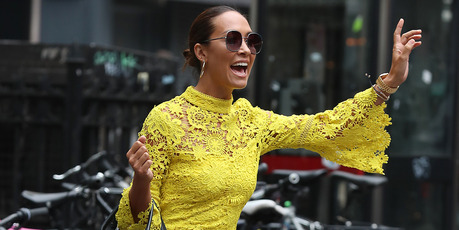 Myleene explained that a PA came over to her with a 'confidentiality contract', which made the former popstar think: 'Oh my God, your poor wife. I don't want to be a marriage-wrecker.'
In another interview that year, she said she left the lunch 'disgusted and angry' before phoning her then-fiancé Graham Quinn.
Back then, she refused to reveal who she had actually been propositioned by.
She explained: 'It would bring Hollywood down if the story got out. But I won't say anything. It's not my style.'
But when asked by Alan Titchmarsh in a 2010 interview who had propositioned her, she whispers a name in the presenter's ear.
He began that interview - on The Alan Titchmarsh Show - by saying: 'You're extraordinarily good-looking; you're very desirable.'
Titchmarsh then asks: 'What's this I read in the paper today about this Hollywood star propositioning you across a table?'
She then explains about 'this contract that was offered to me once by a - I've got to be careful how I say it - but somebody very well known in Hollywood.'