Thrones star's gruesome prank nearly backfires
Section

Publish Date

Wednesday, 11 October 2017, 9:06AM
He proposed to his Game Of Thrones co-star last month - yet Kit Harington's romance with Rose Leslie was put in jeopardy after a graphic April Fool's prank.
As the Daily Mail reports, Harington placed a model of his severed head in their fridge, seemingly a prop borrowed from the GoT set.
Appearing on The Jonathan Ross show, he shared a clip of the terrified actress screaming and collapsing in fear before he displayed an image of their open fridge with an image of his head covered in dirt and blood.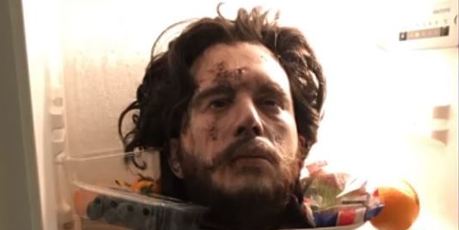 Appearing on Saturday's show, the star revealed Leslie is not as keen on April Fool's as Harington.
He told the talk show host: "My family does April Fool's. Her family doesn't do April Fool's. After that, she was in tears. And I was there going, 'April Fool's."
"It didn't go down well. She pretty much told me if I did it ever again, that would be it, and I think that's marriage included."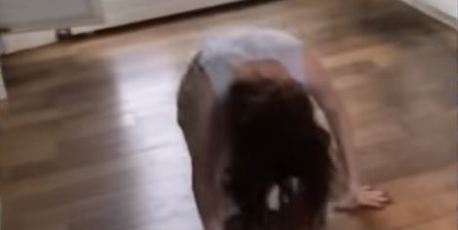 The severed head prank seemed fitting after he revealed his ancestor Robert Catesby, who he depicts in new drama Gunpowder, had his head placed on a spike following his involvement in the Guy Fawkes terror attack 400 years ago.
Atop his hilarious confession, Harington, 30, revealed his plan to propose to Rose, also 30, didn't quite go the way he wanted to.
Talking about the big event, he said: "I did have some plans to do it, I was going to string up some lights in some trees and do all the romantic stuff but we were in the country and we were under this beautiful night sky and had a log fire burning and red wine and I blew my load early."
Harington quickly apologised for his inappropriate wording, explaining to host Ross: "I was meant to do it the day after with the lights. What I meant to say was, I popped my question a bit early."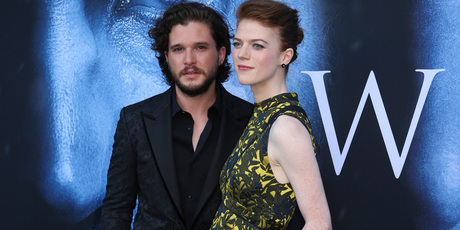 Harington proposed to his Scottish love in September, and announced the engagement in The Times newspaper.
Would Harington and Leslie consider a Game of Thrones-style wedding, costumes and all? It's doubtful, said the War Horse star.
"No. There is absolutely no chance of me convincing her of that."
Harington wasn't the only person on the sofa talking about impending nuptials. Hollywood star Liv Tyler, 40, who stars alongside Harington in the BBC drama Gunpowder, was heavily pregnant when her fiance, Dave Gardner, popped the question in November 2015.
Of the engagement itself, the Armageddon actress said: "David was very romantic, but I was pregnant and I was having a little crying moment and I had just gotten out of the shower, and I was packing my bag and he said, 'Baby, come here, let's just go for a walk.' And I was like, 'I don't want to go for an effing walk!'
"Our friend has this amazing gypsy caravan and I thought he was just taking me to show me the caravan and on a pillow inside this amazing, old, gypsy caravan was my ring.
"And I was like, 'Oh my God!' I felt really bad because I was kinda b**chy beforehand."
When talking about Game of Thrones, host Johnathan Ross couldn't help but ask about Harington's pert derriere, which made its way on screen in the latest season of the dungeons and dragons hit.
Harington admitted that it takes some work to keep his behind in good shape.
Of his workout, Harington said: 'If you're getting your bum out in front of 60 million people, you do your homework' and said it was down to 'lots of squats.'