Spacey accuser tells of 'shocking wordless' attack
Section

Publish Date

Sunday, 12 November 2017, 7:14AM
The latest man to accuse Kevin Spacey of sexual harassment has spoken out about the "shocking and scary" moment that the actor allegedly forced himself on him in a "wordless" attack.
Spacey was 22 in the Summer of 1981, when he reportedly strode into Andy Holtzman's office and sat down at an empty desk.
Holtzman, then 27 and a fledgling film program director at New York Shakespeare Festival's Public Theater, says he recognised the then-up-and-coming actor, who was playing a minor role in Henry IV Part 1, according to the Daily Mail.
"Within minutes, wordlessly, he was up and all over me," Holtzman told USA Today on Friday.
Holtzman was on the phone when Spacey began his assault, Holtzman said, adding: "The aggression was certainly more than a grope".
"When I was finally able to push him off and scream [at him], he theatrically stepped back, incredibly angry, grabbed his coat and bag, stormed out and slammed the door."
He continued: "It's never happened before or since, where somebody physically forces himself on you in a wordless way.
"In my office, with a phone in my hand, during the day! It was so out of place, so sudden.
"It was the wordlessness of it - he never spoke to me throughout, not one word. I was saying things, he was saying nothing."
Holtzman, who is gay, says he was out of the closet and comfortable with his sexuality, but had no interest in Spacey, nor had he expressed any.
So the alleged assault left him wondering "What the hell just happened to me?" and fretting that he had accidentally given Spacey a signal - and that the actor might cost him his job.
Holtzman, now 64 and working in marketing, says that the now-58-year-old actor didn't rob him of his job - but that Spacey's reaction to being rejected has stayed with him since.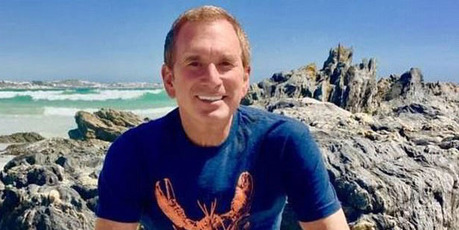 "It was the look on his face that was really shocking and then scary," Holtzman said.
"The anger was undeserved. If you ask for something and get a no, then I can understand the anger, but you ask for nothing and then try to take everything? Where is that anger coming from?"
Since then, he said, he's discussed the matter with his friends whenever Spacey has taken another step in his - until now - phenomenally successful career.
But he said the actor's apparently unimpeachable public image left him feeling like he was the only one to experience such an event.
"I had no idea I was far from alone," he said. "It's a good feeling and a bad feeling at the same time. It felt better for me [to finally talk about it], and not so good for so many others who had the same or similar experiences."
On Friday, Breaking Bad star Bryan Cranston said that he believes Spacey's career is dead after the allegations.
While Spacey is "a phenomenal actor", Cranston told the BBC, he's "not a very good person". He added: "His career now I think is over."
Cranston was asked about the rash of allegations made in recent weeks against A-listers including film studio head Harvey Weinstein, writer James Toback, producer Brett Ratner, and actors Dustin Hoffman, Ed Westwick, Louis C.K., Jeremy Piven and Steven Seagal, among others.
"There's a disorder among all those people who use their power, their place or their status in any industry to overpower someone and force someone to do something that they don't want to do," he said.
"It's beyond disgusting. It's almost animalistic."
Cranston, 61, is currently starring in the play Network, which is on a limited engagement run at the National Theatre in London.
He said that abuse and harassment is normally aimed at the most vulnerable women and young men starting out in show business.
"It's a form of bullying. It's a form of control. It's almost always [done to] young vulnerable men and women who are starting their career," he says.
"That sort of experience goes unchecked until something like this happens."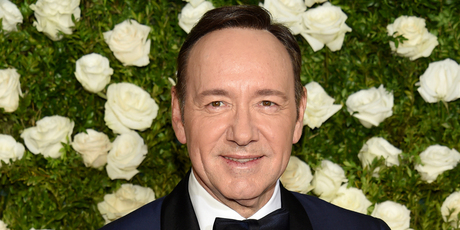 Cranston believes that the spate of stories that have emerged in recent weeks will have an overall positive effect in the long-term.
"The pillars of what was are falling. Everything is being exposed.
"Women and men should not have to tolerate misbehaviour just because of their youth and inexperience.
"The silver lining is we're not accepting behavior like that just because it's the way it's always been."
So far, 15 men have come forward to allege that Spacey either harassed, assaulted or attempted to rape them, according to USA Today.
Five of the accusers said the alleged incidents took place when they were teenagers.
Earlier this week, it emerged that Spacey's scenes from an upcoming Ridley Scott film were to be reshot with another actor just six weeks before it is due to be released.
Spacey, who was initially tapped to portray billionaire oil tycoon J. Paul Getty in All The Money In The World, will have his scenes re-shot with 87-year-old Christopher Plummer.
And Netflix, which produced the hit show House of Cards starring Spacey, has said it has cut ties with the actor.
On October 29, Spacey's first accuser - Star Trek: Discovery star Anthony Rapp - told BuzzFeed that the Oscar-winner made sexual advances toward him when the two were in Spacey's New York apartment in 1986, when he was just 14.
Spacey said he didn't remember the specifics of the encounter, but that he nonetheless apologised to Rapp.
In the same statement, Spacey acknowledged that he is gay - which drew sharp criticism from gay rights advocates who accused him of trying to deflect attention away from sexual assault allegations by coming out of the closet.
They also said he was playing on common stereotypes that gays were naturally inclined towards paedophilia.
The day after Rapp went public, another actor, Robert Cavazos, wrote a Facebook post in which he accused Spacey of fondling him at the Old Vic Theatre in London.
The day after Cavazos' post, Daniel Beal told The Sun that Spacey exposed himself to him in 2010, when he was a 19-year-old bartender in West Sussex.
Last week, Justin Dawes told BuzzFeed that in 1988 he and a friend were invited to Spacey's apartment, where the actor had pornography playing on the television.
Dawes was just 16 at the time.
Harry Dreyfuss, a 27-year-old actor and writer, and the son of Jaws star Richard Dreyfuss - who is now also alleged to have exposed himself to a woman in the 1980s - also alleged that Spacey groped his genitals.
Similar accusations were made by documentary filmmaker Tony Montana.
London police are investigating claims made by an anonymous man who says that Spacey sexually assaulted him in 2008.
On Wednesday, Heather Unruh, a former Boston television news anchor, held a press conference alleging that Spacey groped her then-18-year-old son in a bar in Nantucket, Massachusetts.
Unruh said her son filed a criminal complaint with police and that an investigation has been opened.