Screenwriter on Weinstein: 'Everybody knew'
Section

Publish Date

Thursday, 19 October 2017, 11:06AM
Screenwriter Scott Rosenberg claims everyone in Hollywood knew about about Harvey Weinstein - despite many claiming to have been unaware about his history of sexual harassment when the scandal first broke.
Rosenberg, who worked for Weinstein at Miramax Films during what he described as the "Golden Age," penned a lengthy Facebook post weighing in on the Weinstein drama, The Daily Mail reports.
"Let's be perfectly clear about one thing: Everybody-f***ing-knew," Rosenberg wrote in the post, which appears to have been taken down.
The Beautiful Girls writer clarified that while the allegations of rape had come as a shock, most were aware of a "pattern of overly aggressive behavior that was rather dreadful".
"We knew about the man's hunger; his fervor; his appetite. There was nothing secret about this voracious rapacity; like a gluttonous ogre out of the Brothers Grimm. All couched in vague promises of potential movie roles. (And, it should be noted: there were many who actually succumbed to his bulky charms. Willingly. Which surely must have only impelled him to cast his fetid net even wider)," he wrote.
"But like I said: everybody-f***ing-knew."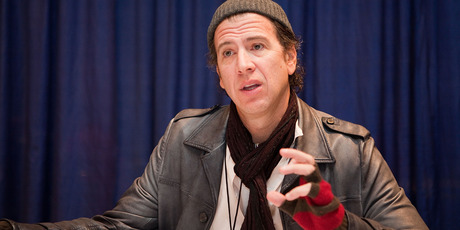 Rosenberg noted that the Weinstein brothers gave him his career by making his first two movies - Beautiful Girls in 1996 and Things to Do in Denver When You're Dead in 1995.
"Do you know how I am sure this is true? Because I was there. And I saw you. And I talked about it with you. You, the big producers; you, the big directors; you, the big agents; you, the big financiers," he said.
"And you, the big rival studio chiefs; you, the big actors; you, the big actresses; you, the big models. You, the big journalists; you, the big screenwriters; you, the big rock stars; you, the big restaurateurs; you, the big politicians.
"I saw you. All of you. God help me, I was there with you.
"Again, maybe we didn't know the degree. The magnitude of the awfulness. Not the rapes. Not the shoving against the wall. Not the potted-plant fucking. But we knew something. We knew something was bubbling under. Something odious. Something rotten."
Rosenberg admitted to staying quiet while Weinstein continued to throw lavish parties and make everyone's movies.
"And for that, I am eternally sorry. To all of the women that had to suffer this ... I am eternally sorry," he said.
"I've worked with Mira (Sorvino) and Rosanna (Arquette) and Lysette (Anthony). I've known Rose (McGowan) and Ashley (Judd) and Claire (Forlani) for years ... Their courage only hangs a lantern on my shame. And I am eternally sorry to all those who suffered in silence all this time. And have chosen to remain silent today."