Pearce regrets claims Spacey was 'handsy'
Section

Publish Date

Monday, 9 July 2018, 9:55AM
After publicly speaking about Kevin Spacey's inappropriate behaviour on the set of LA Confidential, Guy Pearce has revealed he "regrets" his comments.
Last week the actor told Australian TV presenter Andrew Denton a disturbing anecdote about his time working with the disgraced star back in 1997.
After mumbling over his words, seemingly not knowing what to say, Pearce told Denton he had a "difficult time" with Spacey on set and that he was a "handsy guy".
"Thankfully I was 29, and not 14."
Numerous allegations of sexual misconduct levelled at Spacey, 58, have made him one of the most public figures called out as part of the Me Too movement.
While Pearce, 50, isn't taking back his claims Spacey made advances towards him, he did tell the Sydney Morning Herald the issue was "too sensitive" to joke about.
"I very much understand that it's too sensitive a topic to be brushed off."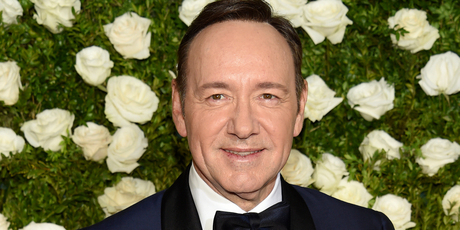 The actor said he "addressed and handled the situation when it took place, hence my regret at making it public now".
Actor Antony Rapp was the first of several men to publicly accuse Spacey, alleging the star made sexual advances towards him when he was 14 and Spacey 26.
Since then at least 10 other claims have been made and the Oscar-winning actor has been fired from House and Cards and removed from All the Money in the World.