Mariah Carey, James Packer split: Singer demanding $50 million US
Section

Publish Date

Tuesday, 1 November 2016, 9:56AM
Mariah Carey and James Packer are reportedly "deep in settlement negotiations" as they flesh out the details of their very public split.
According to TMZ, the singer was ordered out of the Beverly Hills house she has been sharing with the Aussie billionaire, but is refusing to leave and is demanding that Packer buy her a mansion in Los Angeles as part of the settlement.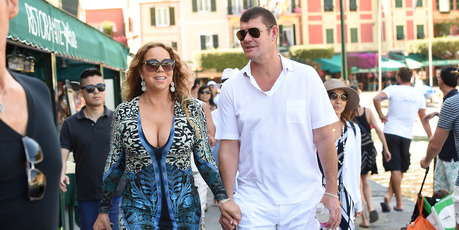 The US gossip website claims Carey, 46, is privately demanding $50 million ($NZ69.9 million) from Packer, 49, partly because she relocated her family from New York to be with him in LA.
"She claims he got her to move from New York to LA, uprooting her entire life, so he could be near his kids," TMZ reports, quoting sources close to the now-estranged couple.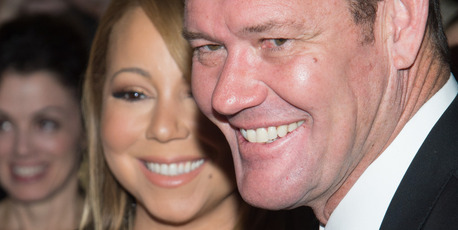 Woman's Day magazine reported last week that a source close to the pair had confirmed their much-publicised engagement was over, in news that was quickly picked up by the world's media.
As public speculation grew and rumours flew, the pop star took the unusual step of issuing a public statement - not to confirm or deny a split, but to explain that the mega-rich couple were in the middle of a big fight.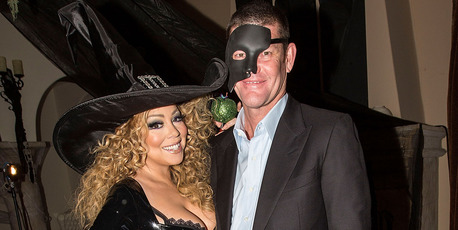 "Mariah Carey and James Packer had a fight in Greece. They have not seen each other since," the statement read.
"The fight was not because of cheating allegations or excessive spending by Mariah. James is one of the most successful businessmen in the world," it continued.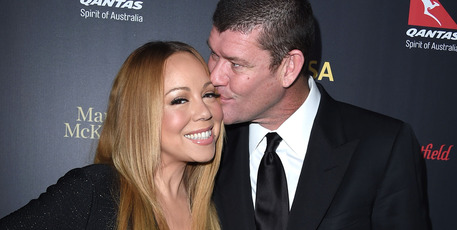 "They are trying to work it out but right now they are not sure if they will stay together. They are discussing it and plan to release a statement about their future."
But the contentious split took another unexpected turn on Monday.
Amid the many conflicting reports, TMZ claims Carey is placing the blame on ex Scientology spokesman, Tommy Davis.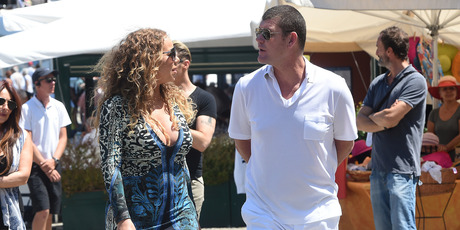 Citing sources close to the situation, the website reports Davis had recently grown close with Packer and was brought in partially to help curb "wasteful spending".
"Mariah believes Davis has had an extreme influence on Packer, whom they say has not been himself since Davis got in his ear. Our Mariah sources believe Davis poisoned the relationship, complaining to Packer he was spending an exorbitant amount on lavish gifts for her," TMZ reports.
The situation "became a very contentious thing between Davis and Mariah's manager Stella who oversaw Mariah's spending," according to the gossip site.
The former Scientology honcho has previously been an adviser to actor Tom Cruise before splitting from the church.
Commenting on the story in Woman's Day, Carey took to Instagram over the weekend, posing with her friend and manager Stella Bulochnikov.
"#realfriends who don't read Woman's Day #wedontknowyou We love you #Australianlambs," she captioned the pic.
Earlier reports suggested that Bryan Tanaka, who works as Carey's choreographer and backup dancer, was said to be at the centre of tensions between the feuding couple.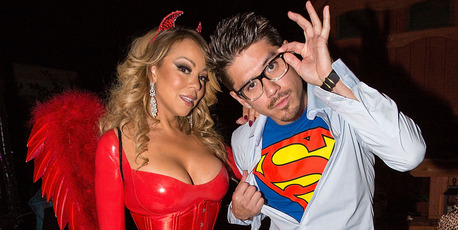 Her spokesman quickly denied speculation the split was over any cheating and insists the singer's excessive spending was not to blame.
Carey has been spotted out and about with Tanaka several times since calling off the engagement, including on Saturday night when the pair left a Los Angeles restaurant together and hopped into the same car. There was no sign of her colossal diamond engagement ring.
No word yet on whether the breakup would compromise plans for the upcoming eight-part reality series Mariah's World, which was to detail the preparations for the pair's extravagant wedding and is set to debut on E! on December 4.