Kylie Jenner steps up security after kidnap threats
Section

Publish Date

Tuesday, 12 June 2018, 6:00PM
She's been plagued by vile abuse on social media since giving birth to daughter Stormi with rapper boyfriend Travis Scott back in February.
And on Monday Kylie Jenner made the decision to delete almost all the photos of the tot from social media.
The 20-year-old Keeping Up With The Kardashian's star did this because she 'is terrified - she's stepping up security' after having received 'kidnap threats,' an insider told The Sun on Monday.
'She hardly takes Stormi out in public but is now making sure that she's got protection at all times,' the insider said.
The source continued: 'There have been an increasing number of trolls on social media calling Stormi ugly, and throwing out really horrible insults.
'It's been really upsetting for Kylie, because some of the comments are direct threats to kidnap her.'
Kylie has been sharing the journey of motherhood with her 109 million Instagram followers since her daughter's birth in February.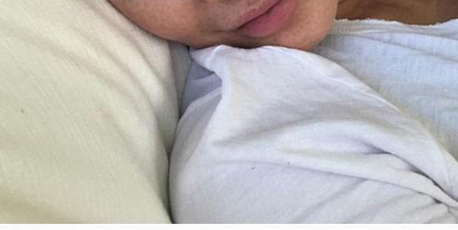 She took to social media on Sunday to reveal that she wouldn't be sharing any more photos of Stormi 'right now' after she was slammed for cutting out her baby from an image.
'i spy with my little eye...' she captioned a sweet makeup-free photo that saw Stormi's head just peaking through.
And it wasn't long before fans accused her of cropping out her baby - leading Kylie to hit back.
'Yeah i cut my baby out. I'm not sharing photos of my girl right now,' replied the beauty mogul.
She then went a step further - deleting all snaps that showed her daughter's face after receiving the alleged 'kidnap threats.'
It's not the first time Kylie's taken herself out of the spotlight.
The youngest Jenner sister also kept her pregnancy under wraps, revealing after the birth that she wanted to 'prepare for this role of a lifetime in the most positive, stress free, and healthy way I knew how.'
'I understand you're used to me bringing you along on all my journeys. my pregnancy was one I chose not to do in front of the world,' she wrote at the time.
'I knew for myself I needed to prepare for this role of a lifetime in the most positive, stress free, and healthy way I knew how. There was no gotcha moment, no big paid reveal I had planned.
'I knew my baby would feel every stress and every emotion so I chose to do it this way for my little life and our happiness.'
Back in 2015, Kylie told ElleUK: 'Once I have a kid I'm not going to be on Instagram. You know, I'll probably delete my Instagram and just… I don't know, live life.'