How Victoria Beckham keeps her kids healthy
Section

Publish Date

Friday, 13 October 2017, 8:16AM
She recently revealed that some of her favourite snacks are mixed seeds and sprouted grain cereal.
According to the Daily Mail, Victoria Beckham, 43, gave fans another glimpse into her pantry on Wednesday as she shared some more of her beloved tea time treats on Instagram.
Proving that her healthy regime is doing wonders for her physique, the 42-year-old designer was seen arriving at JFK airport in New York in a tight polo neck on Wednesday that showed off her slender curves.
Tucking the figure-hugging jumper into loose fitting mom jeans, the brunette beauty boosted her frame with a pair of patent heeled boots.
The outing came as Victoria, who shares Brooklyn, 18, Romeo, 15, Cruz, 12, and six-year-old Harper with husband David, revealed that she starts of her day with a dose of apple cider vinegar.
She shared a snap of the bottle to her Instagram story as she urged others to try out the trick, captioning the shot: "Be brave! 2 tbsp first thing on an empty tummy! x"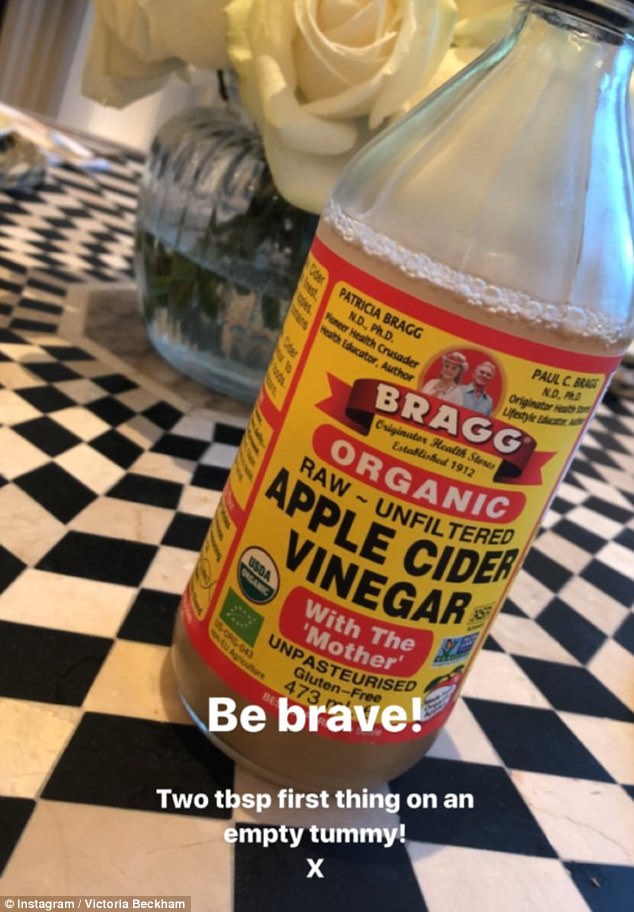 Victoria revealed her children were following her lead with their healthy diets as she then posted a clip of all the green vegetables she was dishing up for dinner, along with bowls of fruit and a healthy homemade green smoothie.
Last week she shared her secret after-school snack, sending fans into a frenzy.
Proving that she is teaching her children the benefits of a healthy lifestyle, she took to Instagram on Monday to showcase a tray of mixed seeds doused in organic Aminos - a gluten-free replacement for soy sauce.
The star shared a snap of a tray of mixed nuts, seemingly containing pumpkin seeds and pine nuts, with a bottle of Liquid Aminos, which market for around £4.77, as she revealed her diet secret.
Victoria is fond of giving glimpses into life at the Beckhams on social media and Tuesday saw the fashion designer reveal exactly how the family eat.
Over the image of the oven-roasted nuts, she penned: "Seeds doused in organic Aminos! Grilled until crispy! After school snack!" - undoubtedly to the delight of fans who are keen to know how Victoria maintains her slender frame.
The star has always been candid about her regime, as she told Vogue Nederland in June: "I go for a three mile run every morning and I work out for an hour with a personal trainer", before revealing exactly what her 15-year-old has to start his day.
She explained her morning routing "gives me just enough time to get to the kitchen to puree Romeo's avocados" - proving just how healthy the household can be.
Clearly swearing by Aminos, in 2014, Victoria discussed her habit of eating bee pollen saying: "Twenty-two amino acids, 12 vitamins, 28 minerals. Please don't write that I'm completely mad, we don't want wrinkles!"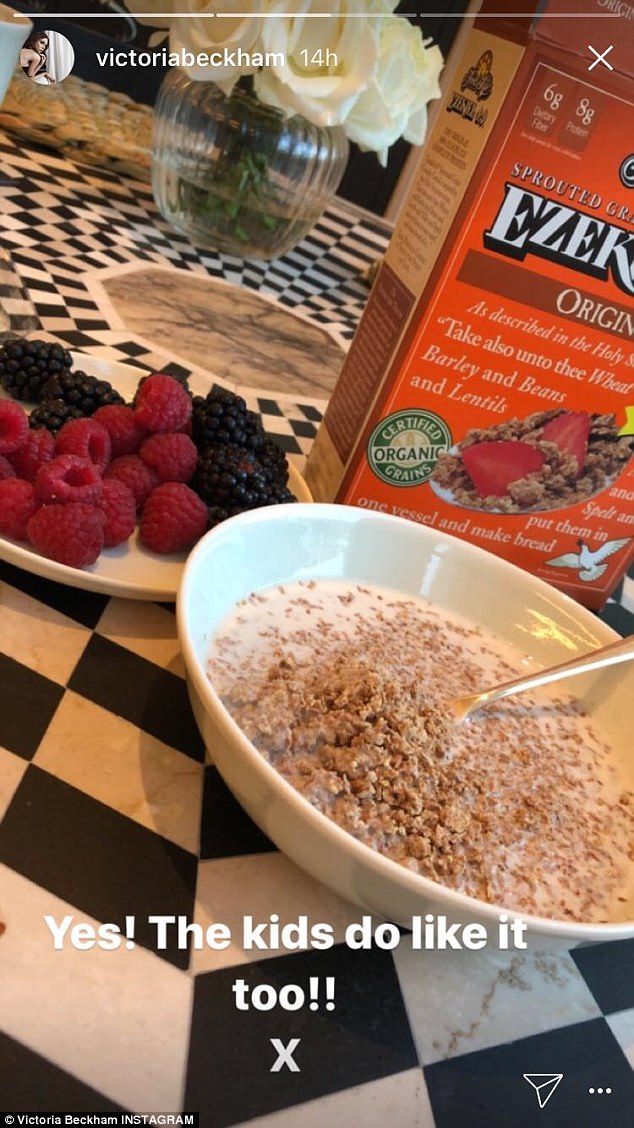 Of her post-baby regime following Harper's birth six years ago, Victoria told Vogue US: 'I worked out a lot. I ran a lot. I did it six days a week. I become quite obsessive when I get into something.'
Such is the Beckham's healthy lifestyle that Victoria and David came under fire in June when Cruz shared images while in the gym, while Harper was also seen boxing.
Cruz posted a video of himself vigorously exercising with the caption: "Gym with David Beckham Brooklyn Beckham".
Cruz, who turned 12 in February and has over 700,000 followers, can be seen huffing and puffing as he puts all his effort into the toning exercise. But fans criticised the star for intensely working out at such a young age.
One wrote: "That's nice but isn't it a little much right now for a person of his age" while another said: "It's actually bad to work out when you're a kid your muscles get damaged."
Another viewer pointed out that going to the gym is not normal thing for a 12-year-old to be doing, writing: "You're like 10, eat a donut and have a childhood" and a different fan added: "Do sports not gym".
Chris Smith, of the Chartered Society of Physiotherapy, said: "A lot of kids do want to emulate their parents, obviously David is quite keen on looking after himself so it's only natural that Cruz would want to get on the rowing machine and do a lot of the activities that his dad is doing."