How Star Wars pushed Daisy Ridley to her limits
Section

Publish Date

Wednesday, 6 December 2017, 4:57PM
When Daisy Ridley signed on to play the feisty scavenger, Rey, in Star Wars: The Force Awakens, she knew insurmountable challenges lay ahead. Reprising her character in The Last Jedi, the British actress was pushed to new heights - literally.
"It was mad," she grins. "I had to skydive. I literally stood on a platform 30 feet up and had to launch myself down and supposedly survive," she says, shaking her head. "And the fact that I was able to do everything that happened in the film… " she leans forward, '… and I mean everything, it was really satisfying. It was scary but at the same time really cool. I had to dive underwater, and that was the most scary and the most thrilling thing I've ever done." She smiles. "It was frickin' awesome."
In this second installment of the Skywalker saga, audiences will witness her evolution from staff-wielding warrior to light-saber expert. Although Ridley must remain mum on the plot points of the story, and, in particular, her character, she reveals: "We go much deeper into Rey's story than we did in the first movie".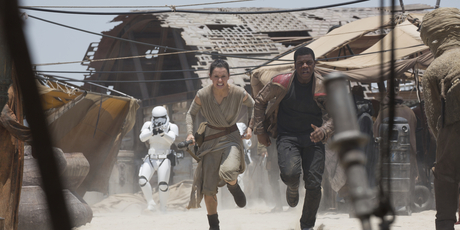 She pauses, glancing at the studio publicist. "Rey has a certain expectation as to what she might be getting from Luke Skywalker (Mark Hamill) and what that might entail. And as we know, it's difficult to meet your heroes. They might not be what you expect."
No longer the rookie on set, Ridley says, "The first time around I had no idea what I was doing, so I was just bumbling around. This time there was more pressure [on me] simply because I should know what I'm doing, and I kind of didn't."
But surely, she must have acquired a certain amount of ease now she is firmly entrenched in the Star Wars family?
She nods. "This time I felt more part of it, weirdly. In terms of the family thing, before we started filming, Mark (Hamill) and I went to dinner, which was really nice. But [working on a movie] - you do the job and you're having a wonderful time and then you go and do other things - but I have to say, making these films has brought so much joy."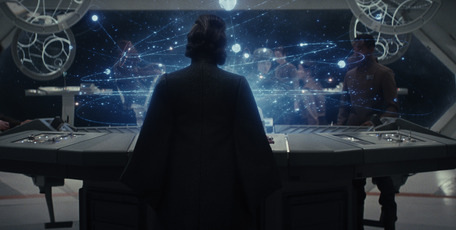 Directed by Rian Johnson, (Looper), The Last Jedi was primarily shot at London's Pinewood studios, as well as some exotic locales.
"I didn't go to Bolivia, which everyone tells me was very intense," Ridley says. "But I was in Ireland." Evidently, the most precarious moment she endured during the shoot did not occur during any of the complicated on-camera sequences.
She explains. "Going to the toilet on the top of that island (Skellig Michael, 180 metres above sea level), I swear to God, the path was this big," her hands illustrating the legendary narrow margin. "And there was no railing! So you'd be walking thinking, 'Why am I going to the toilet on the top of a cliff? And what if I take a step to my right, will I fall to my death? And is this worth it?' So that was really, really surreal. But I have to say, it was the most amazing view ever.
The youngest of four daughters, Ridley grew up in Westminster, London. Her mother works in communications at a bank and her father is a photographer. From taking on minor roles in British TV series – such as Toast of London and Mr Selfridge - to starring in the biggest franchise in the world (The Force Awakens raked in US$2 billion at the box office), her overnight success required an adjustment period.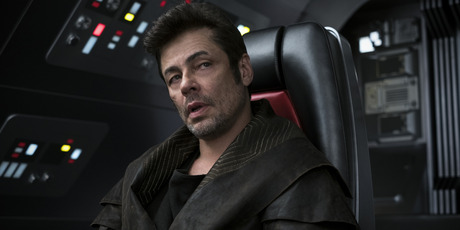 "I still find the picture thing weird. If I'm walking down the street, I would much prefer someone to have a conversation with me than them to say, 'Can I have a picture?' Because of the social media thing, people feel like they have to prove that they've had this interaction."
Taking a stance against social media, she eschews societal norms. "I came off Instagram, and I will never go back on," she declares. "The more I think about it and the more I read about teenager anxiety, [the more] I think it's highly unhealthy. It's such a weird thing, especially for young people, to look at distorted images of things they should be. And then that gratification of why it is that people are posting - unless it's for work, which I sort of understand - but it became quite a confusing thing for me. I didn't really love it."
Ridley lives alone in the London flat she bought years before she found global success. "Sadly, it's been unoccupied by me for some time because I've been away. Not sad to be working, but I haven't been back since March. Luckily my friend has moved in this year. Essentially, I like living alone but I have to say, the few times I've come back and she's been there, I'm like, "Oh my God. A flatmate. Awesome!"
With a slew of roles ahead, including Ophelia in a re-imagining of Shakespeare's Hamlet opposite Clive Owen and Naomi Watts, as well as a starring role in Chaos Walking opposite Tom Holland, the prolific actress isn't showing signs of slowing down any time soon.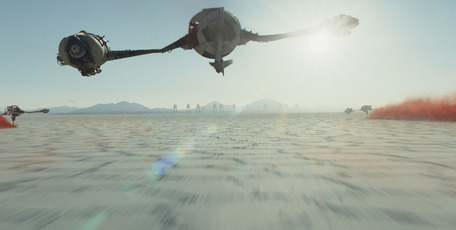 Ridley follows the late Carrie Fisher's Princess Leia as a heroine and role model in the intergalactic legacy. "I'm very lucky to embody that. It's really wonderful, especially for little girls, the way they talk about Rey and the way the film has affected them.
Ridley's Star Wars contractual obligations conclude in Episode IX, which will begin shooting in July next year, for a December, 2019 release. "Can I see myself returning after that? I mean, never say never. All I know now is that I'm very happy to be a part of it."
LOWDOWN: Who: Daisy Ridley What: Star Wars: The Last Jedi When: In cinemas next Thursday