Harvey Weinstein accused of raping three actresses
Section

Publish Date

Wednesday, 11 October 2017, 5:55AM
Asia Argento has accused Harvey Weinstein of raping her in an interview with the New Yorker.
The Italian star claims that in 1997 she was at a party hosted by Miramax at the Hotel du Cap-Eden-Roc when Weinstein led to her an empty room and asked her to give him a massage.
She reluctantly agreed, and halfway through he began to perform oral sex on her despite her repeated request for him to stop, according Daily Mail.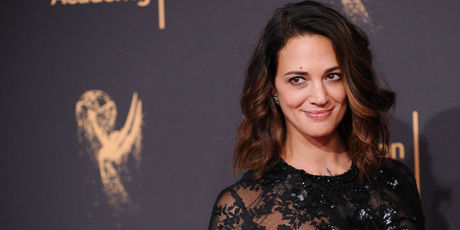 In the same article, both Rosanna Arquette and Mira Sorvino state that the powerful Hollywood executive forced himself upon them, but that they were able to fight off his sexual advances.
Soon after, the two women say their careers began to suffer.
In total, 13 women said that they were sexually harassed or assaulted by Weinstein and three said that they were raped.
Argento says that she became suspicious soon after she arrived in the empty hotel room but was assured that people would soon be arriving by Weinstein.
Then, he emerged from the bathroom in a robe and holding a bottle of lotion says the actress, who was just 21 at the time.
"He asks me to give a massage. I was, like, 'Look man, I am no f***ing fool'," said Argento.
"But, looking back, I am a f***ing fool. And I am still trying to come to grips with what happened."
The actress, who is the daughter of famed Italian director Dario Argento, said that once Weinstein began performing oral sex on her there was no way for her to stop him because he was so much bigger than her.
"It wouldn't stop. It was a nightmare," said Argento, who eventually decided to pretend she was enjoying the act in hopes that it would end.
When it was over, Argento said she said on the bed and told her attacked: "I am not a whore."
He laughed at her and said he would put that on a shirt according to Argento, who said that Weinstein contacted her for months after the attack and even began offering her expensive gifts.
Argento eventually relented and over time became close to her attacker, and even engaged in consensual relations with him she admits.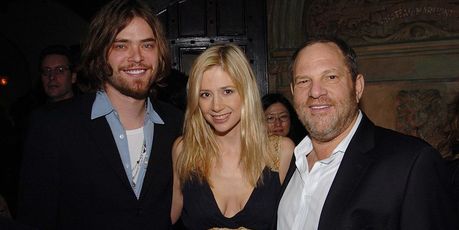 She explained the sudden shift by saying that it was a few months before the release of her 1999 film B. Monkey and she was afraid that if she did not agree to Weinstein's advances he might destroy her career.
The following year, Argento released her film Scarlet Diva, which had a scene similar to the one she experienced three years earlier in France.
That is exactly what the executive did to both Sorvino and Arquette according to the actresses.
All three actresses are also well connected within the industry, which did not seem to matter to Weinstein.
Sorvino is the daughter of Goodfellas actor Paul Sorvino, Rosanna the sister of Patricia and David Arquette and Argento the daughter of 'Suspiria' director Dario Argento.
Sorvino said that Weinstein's attempts to engage with her began in 1995, when she was promoting her role in Woody Allen's Mighty Aphrodite, for which she would go on to win the Academy Award.
He began to massage her shoulders while the two were alone in a hotel room at the Toronto Film Festival according to Sorvino, who said that he then tried to take things further but she was able to ward him off at the time.
A few weeks later he managed to bypass her doorman and make it up to her apartment around midnight, at which point she told him her boyfriend was on the way after calling a male friend to rush over.
Sorvino believe that this rejection of Weinstein ultimately hurt her career.
"There may have been other factors, but I definitely felt iced out and that my rejection of Harvey had something to do with it," said the actress.
Arquette says that her encounter with Weinstein happened in the early nineties, when she had been sent to pick up a script from the producer at a restaurant in Beverly Hills.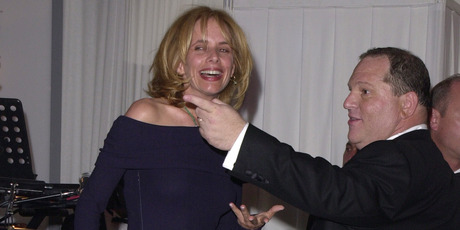 Soon after she arrived, she was asked to instead meet Weinstein in his hotel room.
Once inside the room, Arquette said that Weinstein asked her for a massage, and eventually pulled her hand towards his erect penis.
"I will never do that," Arquette said that she told Weinstein.
Weinstein soon exacted his revenge she claims, saying: "He made things very difficult for me for years."
Arquette and Sorvino were arguably both at the heights of their career during the moments when these incidents occurred, and their careers did noticeably cool down with less roles in fewer prestige pictures.
The article also contains new revelations about Ambra Battilana, who accused Weinstein of groping her back in 2015 then watched as District Attorney Cyrus Vance elected not to press charges.
Audio of her meeting with Weinstein that the model agreed to record the day after the incident reveals that after he apologised, Weinstein spent two minutes trying to coax her into a hotel room.
Battilana said no multiple times before Weinstein finally gave up and they returned downstairs.
The most damning exchange is the one when Weinstein admits to groping the model.
"Oh, please, I'm sorry, just come on in. I'm used to that. Come on. Please," Weinstein can be heard saying on the tape.
"You're used to that?" responded Battilana.
"Yes. I won't do it again," said Harvey.
Even this, and the repeated requests for the model to enter the hotel room were not enough however to get the district attorney's office to file charges.
This concrete evidence of Weinstein's behavior has now led many to call for the firing of Cyrus Vance, who just a few months after deciding to drop charges got a $10,000 check for his campaign from Weinstein's lawyer David Boies.
"Any allegations of non-consensual sex are unequivocally denied by Mr. Weinstein. Mr. Weinstein has further confirmed that there were never any acts of retaliation against any women for refusing his advances," said a spokesperson for Weinstein.
"Mr. Weinstein obviously can't speak to anonymous allegations, but with respect to any women who have made allegations on the record, Mr. Weinstein believes that all of these relationships were consensual.
"Mr. Weinstein has begun counselling, has listened to the community and is pursuing a better path. Mr. Weinstein is hoping that, if he makes enough progress, he will be given a second chance."