Game of Thrones is heading to Carpool Karaoke - but how?
Section

Publish Date

Monday, 13 March 2017, 10:45AM
Maisie Williams and Sophie Turner will star in Apple's Carpool Karaoke.
The Game of Thrones actresses - who play Arya and Sansa Stark in the fantasy TV series - took to the show's Twitter page to share a video of them filming an upcoming episode.
They said: "Hey, Sophie and Maisie. Or Maisie and Sophie. And we're at SXSW. and we're about to do Carpool Karaoke for Apple Music!"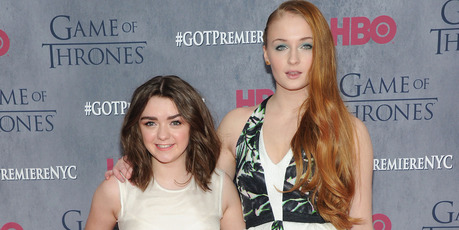 And a message on the show's account said: "STARKpool Karaoke? Lane of Thrones?@SophieT and @Maisie_Williams from @GameOfThrones are shooting a #CarpoolKaraoke for @applemusic! (sic)."
Last year Apple bought the rights to a TV series based on the popular segment of James Corden's Late Late Show.
Eddie Cue, Apple's senior vice president of Internet software and services, said:
"We love music, and Carpool Karaoke celebrates it in a fun and unique way that is a hit with audiences of all ages. It's a perfect fit for Apple Music - bringing subscribers exclusive access to their favorite artists and celebrities who come along for the ride."
Late Late Show producer Ben Winston said: "We couldn't be more excited to be partnering with Apple Music on this exciting new series of Carpool Karaoke.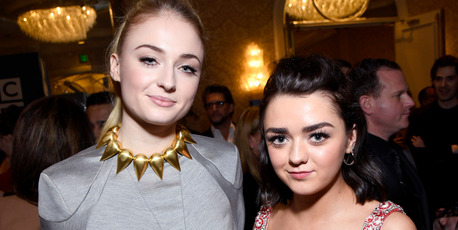 The joy of Carpool is both the intimacy it creates, while seeing the love our passengers have for music. Where better to showcase that than with Apple Music."
And CBS' Scott Koondel added: "We're delighted to bring one of the biggest viral hits, Carpool Karaoke, to Apple Music, where our new series will be available on this phenomenally popular subscription service."