Controversial Golden Globes dress explained
Section

Publish Date

Tuesday, 9 January 2018, 3:13PM
Yesterday's Golden Globes red carpet was nothing to do with the dresses and everything to do with the dresses.
While 90 per cent of the attendees wore black in support of the Time's Up silent protest against sexual harassment, one actress opted for a red, figure-hugging dress with a thigh high split and slash across the bust.
As Blanca Blanco, 36, took to the carpet, social media erupted with criticism for the Californian-born star's colour choice.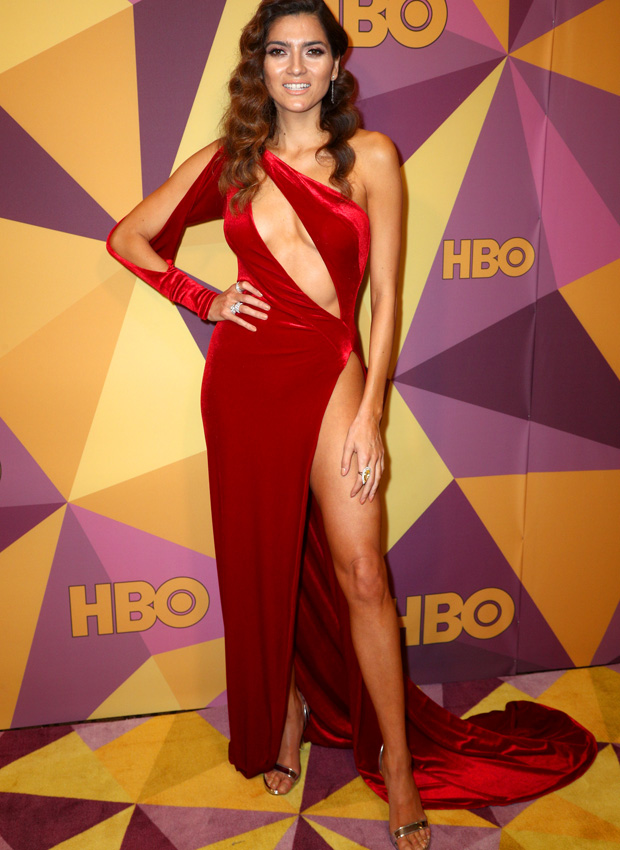 Blanco has responded to the outrage, telling Fox News: "I love red.
"Wearing red does not mean I am against the movement. I applaud and stand by the courageous actresses that continue to break the cycle of abuse through their actions and fashion style choices. It is one of many factors leading women to a safer place because of their status. I am excited about the #TimesUp movement; true change is long overdue."
She went on to say she was well aware her decision not to wear black might incense others but that the criticism she received in not doing so must also be noted:
"Shaming is part of the problem," she said.
"It hurts my feelings, but I guess it's part of being in our industry.
"We have people who appreciate you and others that don't. The designer Atria Couture did an amazing job with my dress and I appreciate them for dressing me."