Co-star's deadpan answer to dress controversy
Section

Publish Date

Friday, 23 February 2018, 1:36PM
Joel Edgerton has waded into the controversy around Jennifer Lawrence's Red Sparrow press tour dress, with the simplest of responses.
The actor was asked about the pictures which fans labelled "quietly depressing" on social media because they showed Lawrence in a dress while all her male co-stars - including Edgerton - were wrapped up in winter clothes.
He told news.com: "I don't know that Jen gets up and checks the weather. Maybe that's the problem. Maybe she needs another person to check the weather for her.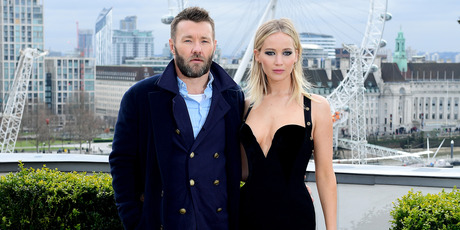 "And besides," he quipped, "You didn't see the bikini that I was going to wear."
He later explained that the reason he didn't give Lawrence his coat was because he didn't want to cover up such a beautiful designer gown: "I was scared the designer [Versace] was going to hate my guts".
But when he got serious, he spoke about everything from female beauty standards to rape culture.
"The thing is, there is a certain expectation for women [to look glamorous]...I also think part of the question is that women shouldn't dress a certain way if it's in relationship to the whole conversation around the hashtag #MeToo and the general abuse of men. In some circles of the world, there's a lot of victim shaming with women," he said.
"So if the question about whether an actress dresses a certain way says that she can't be a spokesman for the strength of women, but also look gorgeous, then that also becomes a problem.
"I think that everybody has a right to flaunt whatever they got. And if I was 15 years younger, I would have worn a pair of shorts that day too."