Child star can't remember 'Malcolm in the Middle'
Section

Publish Date

Wednesday, 11 October 2017, 12:59PM
Malcolm In The Middle star Frankie Muniz has revealed he needs to see pictures and videos of his past to remember his childhood.
The 31-year-old, who has suffered a series of mini-strokes, spoke about his memory loss before competing on Abc's Dancing With The Stars, according to the Daily Mail.
Muniz said: "I'm not actually sure how my memory loss started. I have had nine concussions and I've had a fair amount of mini-strokes.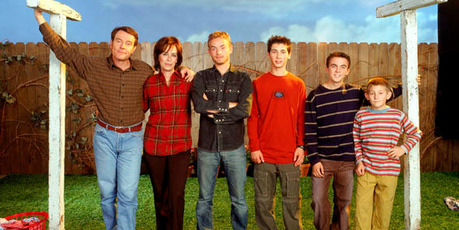 "I've never been to the doctor and been like, you know, 'Why don't I have a memory?' To be honest, I've never really talked about it.
"It makes me a little sad. Things pop back into my mind that I should have remembered."
The child actor revealed his girlfriend Paige records their movements in a journal so he can remind himself of what he's been up to.
"I love to be able to look back," he said. "It makes make a little sad that it doesn't just pop back into my mind. Like, I should have remembered going to Australia. That's something that people remember."
Muniz' on-screen father Bryan Cranston also appeared in the package aired before his dance.
Offering support, Cranston said: "I told him not to worry about what you remember and what you don't remember. They're still your experiences."
The Breaking Bad star added: "That will be my job. I will tell him, 'Remember this? Remember that from Malcolm? What a life for you'."
Despite his memory loss, Muniz insisted he is able to enjoy life. He said: "My most memorable year is 2017, because I learned to live in the present.
"I'm happy with my acting career, I'm happy the decision I made to drive race cars and to focus on music. Even if I don't remember it all, I'm happy.'"
Muniz and his dance partner Witney Carson, 23, performed an energetic quickstep to Coldplay's Adventure of a Lifetime, scoring 24 out of 30.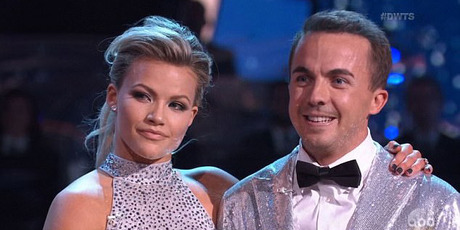 After the judges' feedback, host Tom Bergeron asked him: "You seem to be almost at peace with the fact that you're having memory issues - is that accurate or is that just acting?'
Muniz replied: "No, 100 percent. I mean, it's not something that I necessarily think of. I'm just me, so I only know my brain and my life.
"But it's weird when I talk to family or friends or people who I've worked with and they bring up things that I don't quite grasp unless I see pictures and videos and stuff."
Muniz, who played the main character in Malcolm In The Middle in all seven series aired 2000-2006, first suffered a mini-stroke in 2012 aged 26 and suffered another the next year.
Mini strokes happen to less than 10 per cent of under 45s. Muniz has said he does not drink, do drugs and has never had a cigarette.
He previously said: "I'm still trying to make sense of it, but happy I'm alive."