Angelina Jolie's attempt to save marriage
Section

Publish Date

Wednesday, 6 December 2017, 9:07AM
Angelina Jolie has revealed she thought working on the film By The Sea with ex-husband Brad Pitt would help their marriage.
The couple met while working on Mr. & Mrs. Smith in 2005 and didn't appear on screen together again until the 2015 film about a marriage in crisis, which Jolie also wrote and directed.
"We had met working together and we worked together well," Jolie told The Hollywood Reporter's podcast, Awards Chatter. "I wanted us to do some serious work together ... I thought it would be a good way for us to communicate."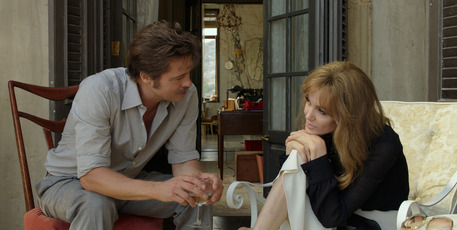 However, Jolie said working on the film with Pitt didn't necessarily bolster communication between them.
"In some ways it was, and in some ways we learned some things," she said. "But there was a heaviness probably during that situation that carried on and it wasn't because of the film.
"It was something that we were dealing [with] ... things happen for different reasons, and things ... why did I write that exact piece? Why did we feel that way when we made it? I'm not sure.
"A piece of art can be something that's healing or something that's difficult," added Jolie. "I don't know. I'm glad we did that film because we did explore something together. Whatever it was maybe it didn't solve certain things, but we did communicate something that needed to be communicated to each other."
The couple — who together have six children — met while filming Mr. & Mrs. Smith in 2005, and Jolie explained how she had a difficult time in the decade after they got together.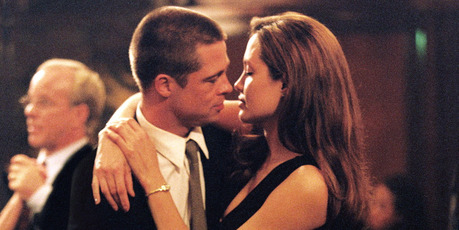 "Over the span of that decade, I did lose my mother," she said. "I did have my mastectomy, and I did then have an ovarian cancer scare and have that surgery as well, and other things of course that happened in life that you go through."
She also spoke about the difficulties of divorce while promoting her most recent directorial effort, First They Killed My Father.
"Sometimes maybe it appears I am pulling it all together. But really I am just trying to get through my days."
"I don't enjoy being single. It's not something I wanted," she said in an interview with the Telegraph. "There are no upsides, there's nothing nice about it. It's just hard."