Radio star Grant Kereama ties the knot
Section

Publish Date

Sunday, 1 October 2017, 3:55PM
Radio star Grant Kereama has today tied the knot with Lisa Brockelsby, two years after announcing his split from former wife and broadcasting co-host Polly Gillespie.
Family and friends were on hand to celebrate as the newlyweds exchanged vows at Brackenridge, in the Wairarapa.
Since meeting Brockelsby, Kereama has taken to social media to share snaps of the loved-up pair, calling her his "darling".
A photo on his Facebook page on Wednesday came with the caption: "I think I might just marry this beautiful woman on the weekend ... can't wait for Saturday!"
Then yesterday he shared a snap of the couple after the ceremony, showing off his sharp suit and white boutonnière and her embroidered-strap gown, captioned simply with a heart.
Gillespie also took to Facebook on Friday to share her thoughts on Kereama marrying again.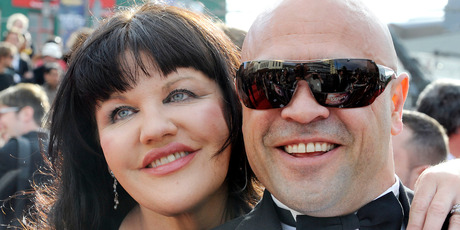 "Tomorrow my buddy, ex husbsnd [sic], forever work mate and father of my three gorgeous kids, is marrying a wonderful woman," she wrote.
"How do I feel? Really? Truly?"
Gillespie provided a checklist of emotions over the event, which included "wistful" and "proud".
"I feel so blessed to have shared so much of my life with a man who follows a strict personal code of honour. Grant is an honourable man who would do anything for his friends.
"My heart is filled with warmth when I see how happy Lisa makes him, and how he is completely devoted to her and her happiness."
Gillespie said she was sad she couldn't be at the wedding but "completely" understood why.
She also said she was "slightly sad we weren't the perfect match forever".
Gillespie said she was sure the new marriage would last, and that she felt "a wee bit liberated, to be completely honest", along with "a wee bit teary" and "a wee bit wild and reckless".
Kereama and Gillespie's split, after 24 years of marriage, shocked their fans, with Gillespie revealing she "couldn't find my joy anymore".
"I didn't move out because Granty did anything wrong," Gillespie wrote in her Woman's Day column. "I didn't move out after a fight. I didn't move out because I don't love my family beyond anything in the universe.
"I moved out because there was a shift in me. Something inside me shifted and I couldn't find my joy any more.
"It was a little like that great new animated movie Inside Out. I lost my joy and no matter how hard I tried, I couldn't chase her down ..."
Despite the break-up, the pair have continued to work together on air.
"It was hard for a while," Kereama told Woman's Day earlier this year.
"Can you imagine separating from your partner and the next day you come in and you've got to find that chemistry again? But it was our job so we went in and did it."
Kereama, a father of three, is best known as a radio personality and former presenter of Lotto, but he is also known for giving a kidney to All Black Jonah Lomu.