Love twist: Bachelor host dated contestant
Section

Publish Date

Tuesday, 18 April 2017, 7:29AM
A contestant on a reality television show to find a life partner has been forced to reveal she was previously in a relationship with the programme's host.
In a dramatic plot twist, the Bachelor New Zealand's new "intruder" contestant Karina Grant reluctantly confessed she and show host Dominic Bowden were once a couple during last night's episode.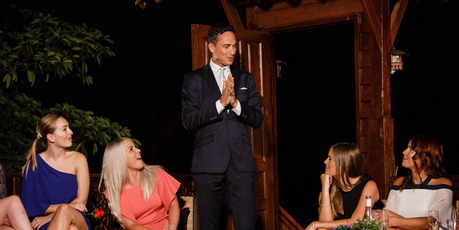 The confession caused tension on the show, when fellow Bachelorette Rosie Wood confronted her about it.
"Personally, I don't see how this has anything to do with (Zac Franich)," said Karina. "We live in a small country, everyone has a past ... how does this relate to Zac?"
Rose replied: "It's a show about finding love, and you dated the host ... I have a real problem with your attitude ... you think you're better than the whole situation."
As host, Bowden is often the go-between for the women and the man whose heart they are trying to win, Franich.
Grant, a 23-year-old single law student, said she and Bowden split up three years ago after "briefly" seeing each other.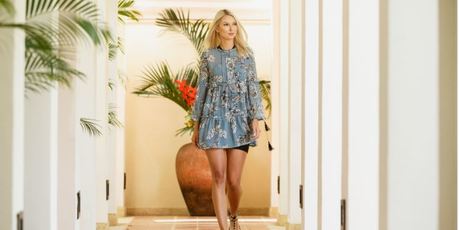 The past relationship has left deep divisions among contestants with many calling it inappropriate. Wood announced "it had really divided the house now".
But the revelation was slated as a jealous move by some who called it an act of sabotage that may backfire.
On Facebook, Gaynor Goddard said: "Rosie is out of line it's not that big a deal."
Michelle Nolan wrote: "Rosie is way out of line. It is none of her business what so ever. All she is trying to do is sabotage another girls chances on the show [sic]."
"This wouldn't have happened if they just kept Mike Puru on", posted Alisa Matheson.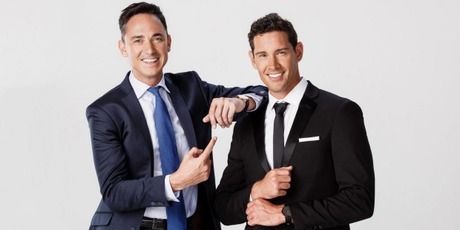 The Bachelor NZ is in its third series with 22 women vying for the heart of sportsman Zac Franich. After a series of group and single dates contestants are eliminated one by one at the weekly rose ceremony. Last night's shock revelation may have been the ratings boost the reality love match show desperately needed after arguably the most quirky contestants were eliminated in earlier episodes.