Is this what The Bach's white rose does?
Section

Publish Date

Monday, 20 March 2017, 8:13AM
It was the night's big talking point.
No, not how sick the new Bachelor star, Zac Franich, looked as he met the 19 Bachelorettes he's set to date all at the same time over the coming weeks.
We're talking about that white rose he clutched firmly with two hands while wandering around his first cocktail party.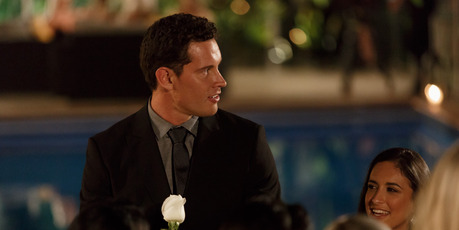 It's the first time a white rose has been used in The Bachelor NZ and producers are yet to explain how it works.
But in overseas versions of the show, a white rose has symbolised immunity for two elimination cycles, or that the bearer has her own private cocktail area to use with The Bachelor as they wish.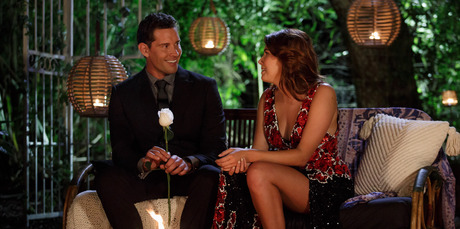 Ahead of tonight's first elimination ceremony, which will see three girls sent home, many are wondering what it means.
"That rose is freaking me out a little bit," said one of the Bachelorettes.
Twitter and Facebook users agreed, with one saying: "Maybe they get a one on one date with him?"
The white rose is the friendzone rose, that girl hangs out drinking double brown listening to Zac talk about who he likes #TheBachelorNZ

— Ben Thomas (@BenThomasNZ) March 19, 2017
The white rose should mean you get to choose who's eliminated next. THAT'S the kind of game changing shit I can get behind. #TheBachelorNZ

— Melanie Bracewell (@meladoodle) March 19, 2017
The white Rose is the "ghost rose". He's been asked to find the one ghost bachelorette #TheBachelorNZ

— James Roque (@jamesroque) March 19, 2017
The white rose was initially going to be for me to give to myself, demonstrating my healthy inner life of self-acceptance. #TheBachelorNZ

— The Zachelor (@thezachelornz) March 19, 2017
A white rose.... because this season isn't white enough already #TheBachelorNZ

— Samuel Clack (@samuel_clack) March 19, 2017