First date disaster: 'I'm a carnivore, you're a herbivore'
Section

Publish Date

Monday, 19 December 2016, 9:10PM
The team behind First Dates NZ has been pretty good at hooking up singletons with shared interests and paired passions, hoping to find a match.
Tonight, for the season's final episode, they decided to flip the script and have some fun.
Producers paired American tennis coach and self-confessed meat-lover Chris with archaeology student Abby, a vegetarian.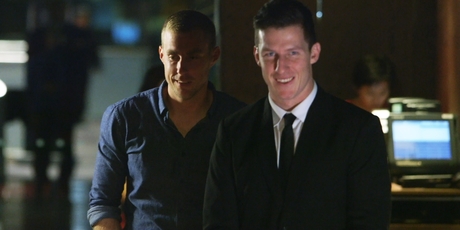 Things had been going swimmingly between the pair. Chris seemed overjoyed when he discovered Abby played tennis. And Abby liked Chris' sense of humour. Plus, he was "cute".
"He was really funny," said Abby, 25. "He had me laughing within the first couple of minutes."
Then they started discussing eating habits, and things took a turn. Mostly for the worse.
"I never had my first salad until I was 29," admitted Chris. "I've started eating pies. They're so good, they taste so good."
"Your eating tastes are horrible," said Abby, who'd laughed about the pies, but was disgusted by the lack of salad in his diet.
"To hear you haven't eaten a salad till the age of 29 is laughable."
Then, when the pair went to order their meals, Chris found out Abby was vegetarian.
"I'm like the opposite of a vegetarian. I'm a carnivore, you're a herbivore," he said, aghast.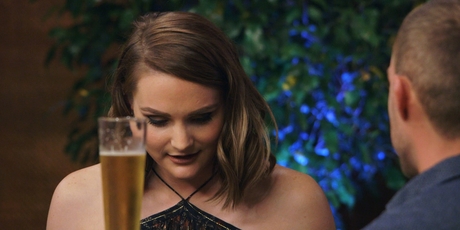 Despite their differences in eating habits, the pair agreed to a second date. And a third. And a fourth. In fact, a postscript to the show said they'd been on a total of nine dates - and it would have been more, but Abby had gone overseas.
Elsewhere in tonight's show, pet store assistant Keeley, 20, took a risk and ordered her date a drink - a beer - before he'd even shown up.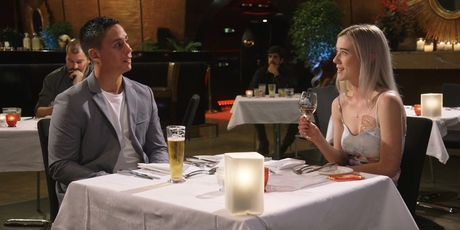 Luckily, she ordered the right kind and personal trainer Stephen, 28, was into her. He even didn't seem to mind Keeley's passion for animals - even though she admitted, "I will fit a partner around my cats in my bed".
"I love my animals. I love them so much," said Keeley. "I have two birds, cats, a gecko, various fish ..."
And Keeley didn't even seem to mind Stephen's best attempt at a pick-up line.
"If you were a vegetable, you'd be a 'cutecumber'," he quipped.
Despite the mutual attraction, the pair agreed to a second date but it didn't eventuate.
Finally, single mummy's boy builder Michael, 22, admitted he had other passions than girls. Like, drinking and hanging out with his mates.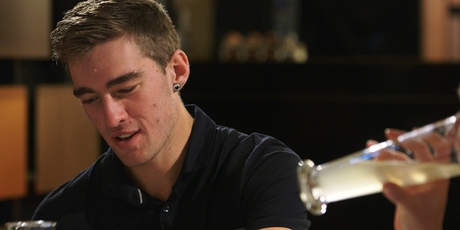 "I've never had a girlfriend," Michael told his date, professional Lacrosse player Olivia, 20. "Just three days at intermediate."
"That was a big question mark for me," said Olivia. "I want a guy who challenges me, pushes my button, but in a good way."
Michael also recounted a friend's favourite pick-up line: "Can I get into your pants, or is there already an a****** in there?"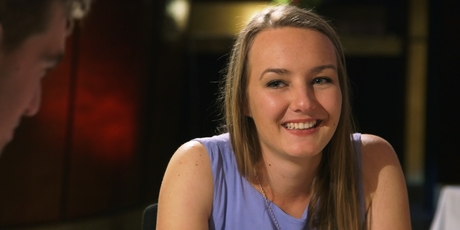 The pair argued endlessly about who'd pay, and then Olivia admitted she didn't want to see Michael again.
"We're on different ends on the scale there. I like drinking a lot, seems like she doesn't," said Michael, summing up the situation.
The pair shared an awkward hug, said see you later, and departed into the night.