What to eat this weekend: Truffle festival, kids' sushi and slow cooker treats
Author

Section

Publish Date

Friday, 21 July 2017, 3:33PM
Whether you're avoiding the storm or embracing it this weekend, you'll need some food to fuel your body. Here are our picks for the best meals to cook, places to dine and events to check out this Saturday and Sunday.
DINING IN
• UberEATS is now delivering to the North Shore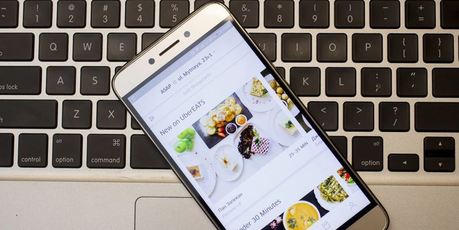 Good news North Shore residents: You have a great excuse to order in this weekend because UberEATS is now available for delivery in Devonport, Takapuna, Northcote, Glenfield and Birkenhead.
Participating restaurants include Street Organics, Al Forno, Mexicali Fresh, Poke Poke, Spice Traders, Franc's, The Burger Bach, Chutney Mary, Bird on a Wire, Ramen Lab, Woodside Cafe, and Billy.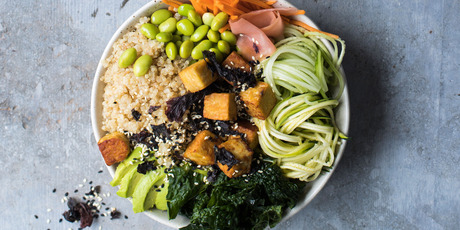 As the school holidays come to an end, get the little ones involved in making sushi rolls, nigiri and sushi sandwiches. Or for the more advanced cook, Megan May has shared her method for the perfect sushi bowl.
Even Zoya Sahrawat, daughter of Sid Sahrawat of Cassia, is sharing her love of making sushi with Bite readers this week.
See Megan May's Sushi Bowl recipe here.
• Take your time with these slow cooker recipes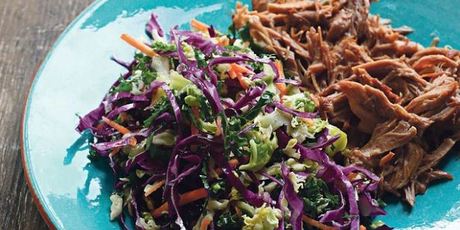 If you don't want to spend precious weekend time in the kitchen, pop your ingredients in to a slow cooker in the morning and by the evening your meal will be ready and waiting for you.
Spy food writer Delaney Mes has shared two delicious slow cooker recipes. Take your pick from braised venison or spicy pulled pork.
See Delaney Mes' recipes here.
DINING OUT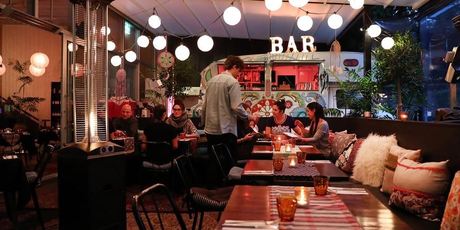 If you're not sure about heading out in the blustery weather this weekend, Canvas reviewer Kim Knight said she felt warm and enchanted in this "fairy store for adults".
"If Alice fell down the rabbit hole in 2017, this is where she might land - down a lane, behind a curtain, drinking cocktails from a silver teapot."
Head to Gypsy Caravan in a back alleyway off Ponsonby Road for warming winter dishes of lamb and duck, skordalia, octopus and carb-filled sides.
• Authentic Italian at Venosa in Kingsland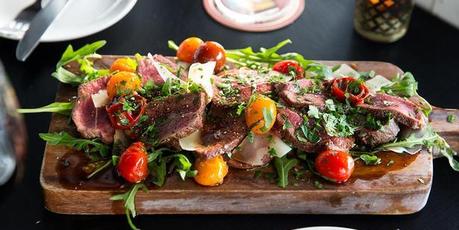 This week, Viva's Eating Out editor Jesse Mulligan checked out new Kingsland Italian eatery, Venosa.
Try a taste of authentic Italian rigatoni ragu, steak tagliata and desserts such as the classic tiramisu or panna cotta. And Mulligan says Venosa "is home to possibly the most delicious eggplant I've ever eaten".
Read Jesse Mulligan's review over at viva.co.nz.
HEALTH FIX
• Why running to burn off that ice-cream won't work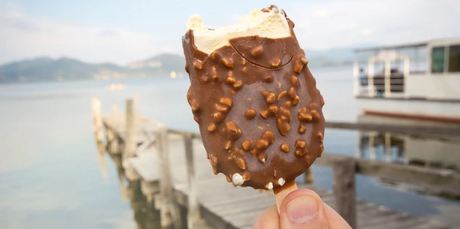 Although it can be fun - and sometimes shocking - to match unhealthy foods with their "exercise cost", does that information encourage healthier behaviour?
Comparing calories in and calories out can work, but not when the equivalent to eating a cup of hot chips equates to 14 hours of brisk walking.
• Why alcohol makes some people turn red
Do you find yourself flushed after a couple of sips of an alcoholic drink?
The "Alcohol Flush Syndrome", as the condition is called, is actually caused by a defective gene.
• How to brew the perfect cup of tea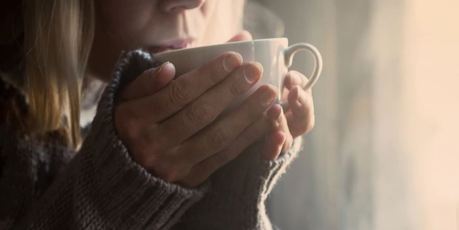 Scientists have revealed the secret to brewing the perfect cup of tea.
Tips from scientists include brewing your tea for five minutes and always serving your beverage in a red or pink mug.
• Big breaky, lunch or dinner key to weight loss?
We've all heard the saying "eat breakfast like a king, lunch like a prince, and dinner like a pauper" - now a large study has hailed the old adage as a successful weight loss strategy.
The new findings rubbish the concept that weight loss can be achieved by "eating little and often" - a method which also has its devotees including big-name stars such as Jennifer Aniston.
FOODIE EVENTS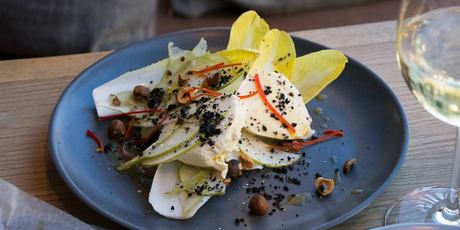 Britomart restaurant Oaken is celebrating truffle season with their very own Truffle Festival this July.
Pull up a seat at the chef's table to see the talented chefs work their magic as you enjoy an Amuse-Bouche, glass of Prosecco and two courses using the finest truffle from King's Truffles and cheese from NZ Cheese.
The Truffle Festival Chef's Tables are $75 per person and subject to availability. Book via email at hello@oaken.co.nz.
• New opening: Happy Boy Eatery in Royal Oak
An explosion of neon colour that is Happy Boy Eatery has opened this week in Royal Oak.
From the clever people behind Balmoral hotspot Kiss Kiss comes a menu of simple food mixing American diner classics such as cheeseburgers with Asian flavours.
Plus, only free-range meats and local suppliers will be used, and all packaging will be eco-friendly, making this Happy Boy a Sustainable Boy too.