What happens when you dress like a Kardashian
Section

Publish Date

Friday, 8 September 2017, 8:38AM
It's the 10th anniversary of Keeping Up With The Kardashians. "OMG no", you say? Bible, yes. So the NZH Lifestyle team attempted to live like the Kardashians for a week by following tips found on their apps. Could we keep up?
KEEPING UP WITH ... KHLOE AND KIM'S STYLE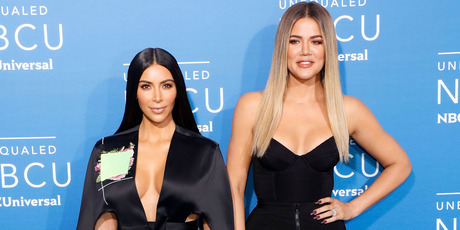 The Kardashian sisters have come a long way since the days of slouched boots, cowl necked sweaters and giant hoop earrings - but haven't we all?
These days they seem to be about one-upping each other in the style stakes with increasingly revealing attire.
Kim and Khloe in particular are notorious for their style choices, often winding up on worst-dressed lists as much as they feature on the best for their bold looks.
While Kim tends to favour sheer fabrics and anything that hugs her most famous assets, Khloe has an entire wardrobe dedicated to her workout gear as well as more shoes than us mere mortals could ever dream of owning.
So what's it really like to wear what often look like pretty ridiculous ensembles for real world folk? We decided to find out just how hard is it to pull off some of the Kardashian sisters' recent iconic looks - using only what we could find in our wardrobes.
LIANA
WHAT I EXPECTED:
Scrolling through Khloe's Instagram for style inspiration I was surprised to find a lot of very easy-to-wear looks.
Khloe's casual style sees her wearing a lot of jeans, from her own brand Good American, with bodysuits, sheer tops and off-the-shoulder numbers. She also often rocks her athleisure wear, presumably before one of those gruelling workouts (more on those tomorrow) that she showcases on Snapchat.
When she does glam it's usually in head-to-toe sparkles or figure-hugging bodycon dresses. Khloe is an absolute babe and going into it I wasn't sure if I'd be able to pull off her style. But thought I'd have a crack anyway.
WHAT REALLY HAPPENED:
I am a very casual dresser day-to-day. I wear comfy jeans and leggings with simple tops and I'm usually always seen rocking a pair of sneakers. Most of my outfits are from the likes of ASOS and BooHoo so I scoured my wardrobe and came up with my best Khloe-style outfit. Wearing a strappy bra underneath a sheer top, I actually felt pretty cute with a bit of bra on show. I found a pair of high-waisted jeggings (close enough) and borrowed a pair of signature Khloe-style hooped earrings.
Had I owned a pair of strappy heels I would have been able to complete my look. Overall, I didn't hate the outfit and it actually boosted my body confidence for the day - mind you, I was in the comfort of my own home.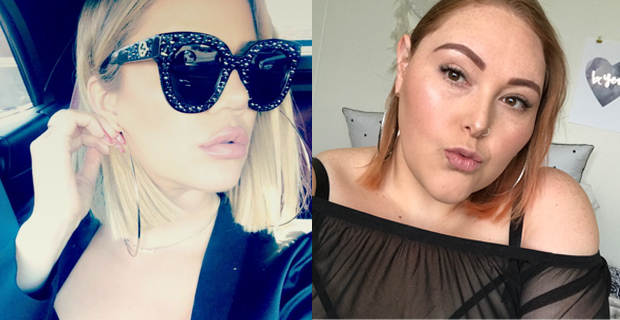 WOULD I TRY IT AGAIN?
I don't think I'll be popping down to the supermarket in an outfit like this, with my bra on show for everyone else to see. And let's be honest, I can't even see myself wearing this on a night out.
I would 100 per cent wear this with a top that wasn't sheer though. And I'm kind of living for the hoops now, so thanks Khlo!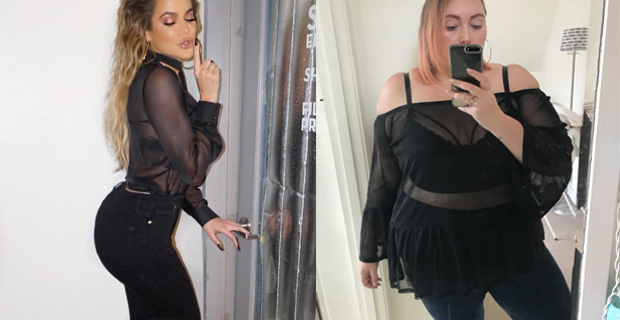 JENNI
WHAT I EXPECTED:
Kim has been rocking a lot of what can only be described as "athletic chic" lately. So with my own look featuring a lot of track pants, yoga pants and hoodies, I was fully onboard with dressing like Kim K.
WHAT REALLY HAPPENED:
I delved into my closet to find my most Kim-like looks and decided to try two looks: A track pants, crop top and heeled boots combo and a shorts with heels ensemble.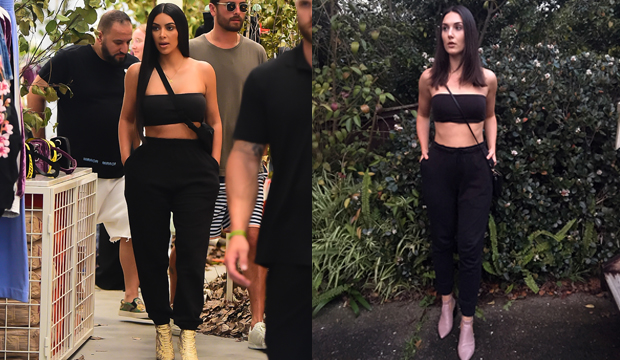 I was really surprised by the track pants look. I thought the look would make me look bigger and bulky, but it was actually kind of fun to wear and gave me a whole new appreciation for the Kim K vibe.
The second look was more of a miss than a hit. I felt like I had just popped on some heels with a gym outfit because I forgot my trainers.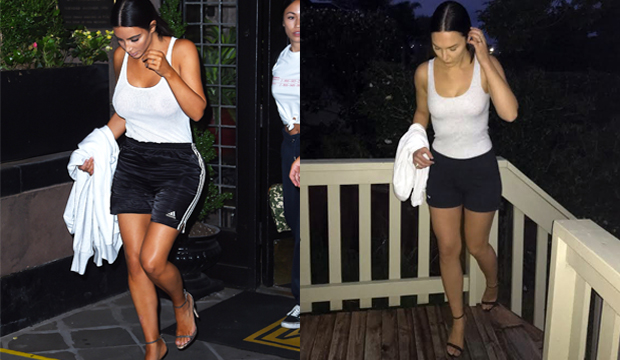 I would either be under or overdressed no matter where I wore this.
Even though I didn't quite have the same shorts as Kim, I still don't think I'd be caught wearing this look in public.
WOULD I TRY IT AGAIN?
I actually would rock something similar to the first look again.
Both looks were super comfy and I felt more confident than I thought I would in the outfits. My respect for Kim's style has definitely grown.
These looks were certainly easier to pull off than many of the other Kardashian looks I could have gone for. But you'd never see me rocking a see-through dress without a bra. I'll leave that up to the Kardashian sisters to get away with.
Actually, there are a few things arguably worse that Kim's gotten away with ...
Keeping up with the Kardashians 10th Anniversary celebrations:
• Every episode ever marathon - Saturday 9 September - Monday 2 October, 6.30am - 6.30pm on E! (SKY channel 014)
• 10th Anniversary Special - Monday 25 September, 2pm (encore 9.30pm) on E! (SKY channel 014)