The best things to do this week
Author

Section

Publish Date

Wednesday, 12 April 2017, 2:35PM
EXPLORE:
If you're in Auckland and near the waterfront at any stage in the near future, go visit The Lighthouse by Michael Parekowhai.
I accidentally stumbled across it when waiting to meet a friend, after deciding to walk past Shed Ten for a wander near the water. It was a lovely surprise (thank you Auckland Council!).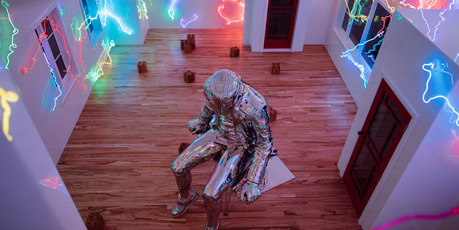 It's a gigantic life-size house with beautiful neon lights that symbolise the star constellations, and a giant metallic Captain James Cook just chilling inside.
It probably has some greater symbolic meaning, but I enjoyed it either way. It would be a great spot for a weekend meander with a croissant and coffee.
LISTEN:
I saw these guys last time they were in NZ and they were just awesome.
Milky Chance are a couple of German lads who focus on a dance-folky sound and have played massive festivals such as Glastonbury, Coachella and Lollapalooza.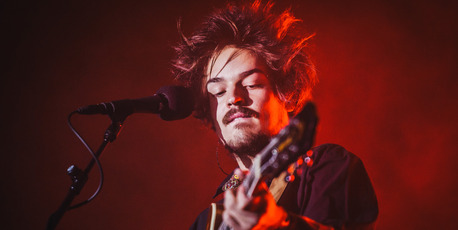 Their breakthrough song a few years back was Stolen Dance, which happens to be one of the most shazamed songs in history (and if you don't know what shazam is - shame on you).
So, if you are craving a bit of live music (and feeling sad you're not at Coachella this week) definitely go check these boys out.
They're playing at The Powerstation next Wednesday and tickets are still available from aaaticketing.co.nz.
SEE:
While on a rare and special mother-daughter day/date I decided to take Mum to see some nudes. Yep, you read that right.
The Body Laid Bare at Auckland Art Gallery is exceptional. And a good way to spend a few hours gazing at tasteful nudes.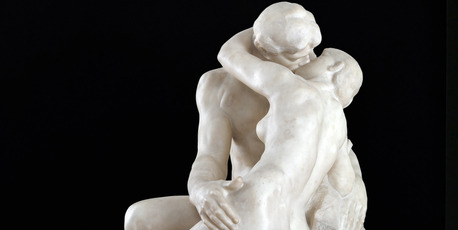 The exhibition is from the Tate in London and it showcases all the greats, including Picasso, De Chirico, Rodin and Matisse. Some pieces are sensual and delightful, others make you feel very uncomfortable but, overall, it's pretty impressive and we left feeling cultured and smarter.
It's the first time the exhibition has left Europe and is here until mid-July.
WOBBLE:
Cupcakes are so last year. It's all about the wobble now. And no, not your post-Easter egg butt wobble, we're talking about jelly.
I came across The Jellyologist last year but she has absolutely been killing it on the Auckland canape scene recently.
Her real name is Jessica Mentis and she specialises in small, exotic, bite-sized flavoured jellies that you can impress your friends with at parties or launches.
Some of my favourite flavours I have tried so far are espresso martini jellies with gilded gold sprinkles and the chocolate chilli jellies with pistachio and white chocolate meringue. They are bright, fun and can be spiked with alcohol.
More details are here www.thejellyologist.com or follow her creations on Instagram @thejelliologist