Review: The art of food at Kazuya
Author

Section

Publish Date

Sunday, 9 July 2017, 4:48PM
Address: 193 Symonds St, Eden Terrace Phone: (09) 377 8537 Book online with Restaurant Hub Degustation: $150; $110; $90
---
At Kazuya, there is a mezzanine level, with only a handful of tables. You can see but not be seen and, if you eat early enough to have it to yourself, as we did last Friday evening, you can lick your plate in peace.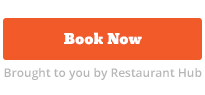 I know that is not really a good look when you're paying $110 a head for a seven-course degustation to be laid before you, dish by exquisite dish, by a woman wearing white gloves so as not to leave fingerprints on the cutlery. This is particularly true when she comes from Japan, a country with an exquisitely refined sense of etiquette. But we made sure we did it when she was out of sight. And, to be fair, when you're served food this good, it doesn't do to have any going back to the kitchen.
Kazuya, which just notched up five years in its spare, chocolate-and-cream room behind frosted glass in upper Symonds St, is named for its chef Kazuya Yamauchi, who is, I suspect, nowhere near as well-known as he ought to be. He learnt his craft at the fabled Tokyo restaurant Acquapazza, which, as its name suggests (it means crazy water and it's the Italian name for a herby broth fish is poached in) is Italian.
Which Kazuya is, too, sort of. It deploys Japanese techniques on Italian ingredients and vice versa in an enthralling mash-up that is way too smart to be called fusion.
We were here shortly after it opened and were entranced by an experience that seemed as much a meditation as a meal. So the waitress won't swagger, call you "guys" and ask you what your day's been like so far. Rather she holds the menu out with two hands and says, "Please enjoy" in a way that makes it sound like a benediction rather than a gratingly formulaic kiss-off line. This is real fine dining, then, and I haven't even got to the food.
Reading my review from 2012, I am struck (and pleased) by how little has changed: the menu's signature dish, called "Texture" varies according to the harvest, of course, but still consists of some 30 different raw vegetables, artfully arrayed on the plate, with a single slice of prosciutto threaded through. It's terrific prosciutto, too, thicker than the paper-thin standard, dense but still delicate.
Other dishes reflected the chef's confidence that he got it right from the start and he wouldn't be fixing what ain't broke. There are gestures in the direction of the dreaded molecular gastronomy - a spherical, single-mouthful pumpkin-soup amuse-bouche; crustacean foam on a cocktail of leek and crab, lent depth and richness by marsala; a scallop and red prawn sit between a slab of polenta as fine as custard and cheese chips (believe it), in a soup redolent with garam masala and cumin. These Old-World touches in what is essentially a Japanese meal are delightfully surprising reinterpretations, constantly making the familiar brand-new.
Snapper is done in a style known as ichiyaboshi - semi-dried and grilled, like the most succulent smoked fish you ever tasted; angus beef with taro mushroom and spinach was as good as any meat I've eaten. Desserts are miniature works of art.
In short, Yamauchi is a wizard weaving some pretty special magic. It's certainly the best meal I've had this year. If you haven't been, you're missing out; if you have, you should remind yourself how good it was.