Review: Pacific deliciousness at Kai Pasifika
Author

Section

Publish Date

Saturday, 5 August 2017, 3:34PM
Address: 3 Mt Eden Rd, Grafton Phone: (09) 309 3740 Online: kaipasifika.com Rating out of 10: Food: 8 Service: 7 Value: 8 Ambience: 7 We spent: $311 for four.
---
Virgin organic coconut oil on the whole roasted fish. Just "coconut" with the salmon poke.
The steamed mussels came with white wine and lolo.
"What's lolo?" I asked the waitperson.
"Coconut," she smiled.
It has been called the tree of life. Writing in Mea'ai Samoa, chef Robert Oliver notes the juice of the green coconut has, on occasion, been used by doctors as an emergency intravenous fluid. In the Pacific region, researchers have counted 125 different uses for the coconut palm. At Kai Pasifika, I counted nine and I did not eat one that I did not love.
Oliver (chef, author, television personality) has set up this showcase of Pacific food in the space that was, most recently, Ika. Many iterations ago it was a funeral chapel. This hardly seems worth mentioning except the new restaurant retains a serene, church-like feel.
Apparently there is artwork coming, but when we visited it was all white walls, and tables in an orderly row. Brown might be the new black - witness Moana, et al - but this was no just-add-hibiscus nod to pop culture trends. Order the taro ($7). It tastes like integrity.
We started with two versions of raw trevally. The less-adorned Cook Island ika mata with its pour-on sauce ($17), slightly edged out the Fijian kokoda ($16). The latter came with chunks of apple - unexpected but not unpleasant. Both could have used a decent whack of chilli.
Kai Pasifika does a reasonable fried calamari ($16) but the mussels ($16), with grated fresh coconut, were more sumptuous.
If the starters are mostly from the sea, the second course draws heavily from the land. Pua'a Samoa ($28) is belly pork, boiled, then cold-smoked, then roasted to order. It's soft and sticky with bitter-chocolately koko Samoa and it really does melt in the mouth.
You will also want the sipi ($29). Mutton flaps are a controversial export from New Zealand to the Pacific, frequently cited in news stories about obesity rates and diabetes. Sipi are lamb ribs, cut a few centimetres higher from the stomach than the flap, but undeniably fatty.
I phoned Oliver with a raised eyebrow. He said: "I'm not a scientist or a nutritionist but I know that if you have a balanced diet and you eat a lot of vegetables and whole carbohydrates and you have a bit of fat - big deal."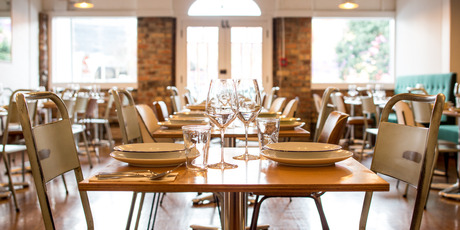 And O.M.G are they delicious. Cooked hard to render that fat, with a Fijian tamarind chutney for acid cut-through, they were the crispy bits from the bottom of the childhood roasting dish made even better.
A mild goat curry ($30) did not wow me, but a $7 side of mushroom sapasui was an absolute revelation. I've always been deeply suspicious of Samoan chop suey, with its glistening, soy sauce-stained vermicelli noodles and blobs of minced meat. This one did not look any prettier, but it was vegetarian and sang with fresh ginger. (The house coleslaw, thick with - surprise - grated coconut, was also good.)
Kai Pasifika is not like any other restaurant in Auckland. I can't think of anywhere else this close to the city that serves banana cake in a tin mug, or taro cooked in coconut cream.
That coconut cream, says Oliver, is actually Kara, sourced from Indonesia. There's a single Samoan brand available for use here, he says, but it's a small-scale operation and the prices are currently too high for a restaurant with overheads that include a commitment to paying the living wage.
"We wish it could be a Pacific one, but the scale is not just there," says Oliver. "We'd love to be the ones that open that door."
Make a booking. Help give that door a nudge.