Restaurant review: Ampersand
Author

Section

Publish Date

Sunday, 16 July 2017, 2:16PM
Address: 228 Orakei Rd, Orakei Phone: (09) 522 9503 Book online with Restaurant Hub
Starters $17; pasta $18/$27; mains $28; sides $9; desserts $9-$15
---
If you should ever lose perspective on your importance in the scheme of things, a visit to Ampersand will set you right. I suppose we were feeling a bit pleased with ourselves when we arrived: we had just battled through that torrential rush-hour rain last week and found a rare parking spot at Orakei Bay Village (this latter is an achievement on a par with solving a seven-colour Rubik's Cube, though I gather improvements are planned).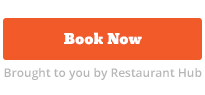 We had booked about a week ahead but when we arrived, the young hostess looked us up and down (perhaps she was debating whether our life expectancy was long enough to ensure the bill would be paid). "Please follow me," she said gaily and led us, past two tables for two with "reserved" signs on them to the very back of the near-empty restaurant, well out of sight of the passing trade, to a table that did not have a "reserved" sign on it but did have direct access to a vicious, icy breeze from the back door. We argued about whether we should call it the Old Folks' Annex or, more poetically, the Eventide Wing, while they brought a sweet sherry for me and a shandy for the Professor. All right, I'm kidding about the drinks.
"They don't want customers looking in the door and seeing a couple of pensioners slurping soup," the Professor said, which was entirely unfair because I am not a pensioner yet and there was no soup on the menu. But I suspected her observation had more than a grain of truth about it. It was not the first time we'd been reminded by our seating position in a restaurant that we are not shop-window material, though I can't remember it being done quite so heavy-handedly.
Ampersand is the third (fourth if you count the burger menu at the Brothers Barrel Room) evening dining option in the grandly named village, which is a village in the sense that the Penrose Industrial Estate is an estate.
The problem is that the cavernous spaces are hard to make welcoming, no matter where you seat your pensioners. The agreeable little bar and bistro Barnacle, at the back of the building, solves the problem by adding in a ceiling, but at Ampersand, there's room to fit in a couple of squash courts without cramping diners.
We tried to order but the waiter told us the kitchen, which was full of chefs, leaning on benches and cracking jokes, did not open until 6pm. I looked at my watch; it was 5.56pm. I reached for my notebook.
I would like to report the food redeemed matters somewhat - the chef, Mikey Newlands (ex Bracu) has some serious form - but I thought much of it ill-judged and poorly executed. Smoked salmon with crayfish oil is not a dish for all seasons; inverted commas around carpaccio does not give you licence to serve clay-cold, rubbery little chunks of octopus topped with "crispy" squid as white and limp as boiled parsnip matchsticks; and a salad of drunken chicken, one of the glories of Chinese cuisine, does not call for dry, tasteless slabs of breast meat. There was no warm starter. In July.
Much better were fillets of, I think, hapuku, which had been cooked slowly sous vide and chargrilled to finish. I really enjoyed barbecued lamb neck fillets, done in a slightly spicy eastern Med style, with labneh to cool: it's an underrated and enormously flavoursome cut that belongs on more menus.
But even when the rain's not bucketing down at rush hour, this wasn't food - or service - worth crossing town for.