NZ Fashion week: what to expect
Author

Section

Publish Date

Sunday, 27 August 2017, 11:10AM
The who's who of the local fashion scene and a sprinkling of glamorous global guests will ensure that New Zealand Fashion Week 2017 is the hottest ticket in town this week.
The Auckland Viaduct Event Centre will be the place to be on Monday night as the biggest fashion event of the year kicks off with one of the country's most respected labels, Zambesi.
Having recently been named the Mercedes-Benz Presents designer of 2017, Zambesi is set to attract a front-row of recognisable faces thanks to the brand being particularly popular with the cognosecenti of the art and music scenes.
Look out for the likes of musician Boh Runga, actor Josh Mckenzie, poet and mother of Lorde Sonya Yelich and comedian Madeleine Sami - all dedicated followers of the Zambesi aesthetic. Beforehand, of course, will be the Mercedes-Benz VIP party with the champagne flowing, and then opening formalities with speeches from Auckland mayor Phil Goff and Fashion Week founder Dame Pieter Stewart who will welcome what is always an excited crowd of designers, media and the, all-important, international guests.
The first part of Fashion Week is all about doing business with designers looking to attract new clients - both here and abroad - and to garner as much media attention as they can.
And while many have learned from the past that too big a stunt won't necessarity equate to sales, the front row will be looking to be entertained as much as to be wowed by the clothes.
This is a world where social media rules, afterall, and Instagramm-able opportunities are priority. Media will be working it, iPhones at the ready.
This also explains the high number of international influencers who are being flown in for the event. The likes of Nashville-based Mary Seng of Happily Grey, with over 800,000 followers, and Australian Brooke Testoni with well over 130,000 followers, are set to be in the front row along with journalists from Elle Australia, i-D Australia, and Women's Wear Daily.
International buyers, the ones that hopefully come with their cheque books out, are expected from Hong Kong, New York, San Francisco, Canada, Tel Aviv and Australia's David Jones - to be chosen by this department store is a coup for any NZ label.
Tuesday, Wednesday and Thursday and the schedule is back to back with a mix of new, young designers putting it all on the line, hoping to be discovered as the 'next big thing', through to established not-to-be missed brands who really know how to bring their vision to life.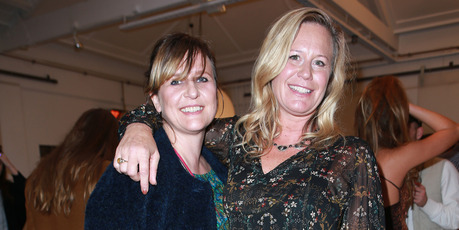 There's never any issue filling the front row for shows by the likes of Kate Sylvester, Hailwood and Tanya Carlson (although you do often see organisers panic-fill the front row for lesser known labels).
Installations and off-site shows are de riguer this week. Strictly invite only is label Maggie Marilyn's salon show over lunch at Soul Bar and Bistro, while Huffer will be putting on what will be New Zealand's biggest-ever fashion show at Spark Stadium in front of a crowd of over 1500 people and performances from local and international DJs.
Friday and there's a change of pace as the Viaduct Events Centre is transformed for the public Fashion Weekend with its mix of in-season fashion shows and workshops. Hot tickets here include, the Jockey show with All Blacks as models, the always glamorous World show, and Anika Moa performing in the Mum and Kids show.
• New Zealand Fashion Week, 28 Aug-3 Sept. To buy tickets to the public Fashion Weekend visit iticket.co.nz/go-to/nzfw • For up-to-the-minute Fashion Week access you won't get anywhere else, go to Viva.co.nz/NZFW.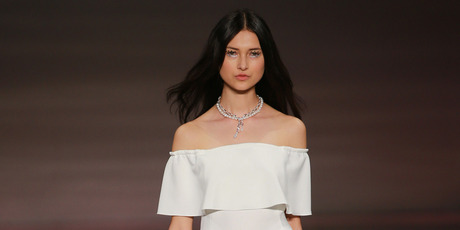 WIN WITH VIVA
Go in the draw to join Huffer as they celebrate 20 years in fashion at Spark Arena on Thursday night. To enter visit Viva.co.nz/Win
New Zealand Fashion Week 2017 by Numbers
88 - Brands that are on the official schedule, including top designers Zambesi and Kate Sylvester through to emerging brands Ovna Ovich and Rachel Mills.
20 - The milestone for the country's top street-wear label Huffer, closing the official schedule on Thursday night with the biggest show New Zealand Fashion Week's history- over 2000 guests are expected to attend the show at Spark Arena.
11 - Age of the youngest designer to show on the runway this year. 11-year old Wellingtonian Jayda Fairweather-Ponga , winner of the junior fashion grade in the Brother Fashion Design Stars competition, receives return flights to Auckland and will showcase her design as part of the Graduate Show supported by Brother during the week.
2 - Number of specially made garments designed by Zambesi to mark their union as the Mercedes-Benz Presents Designer for 2017. The fashion week stalwarts will officially open the week on Monday 28 August.
16 - Number of years since New Zealand Fashion Week's inception in 2001.
3 - Number of days open to the general public between Friday 1-Sunday September 3. Held at the ANZ Viaduct Events Centre, with an opening show from fashion label World.
225 - Number of models officially put forward for casting at this year's event.