Food News: What to eat this weekend in Auckland
Section

Publish Date

Friday, 28 April 2017, 2:57PM
Dining Out
Jesse Mulligan describes Cocoro as "spendifulent" and gives it a star 9/10 rating. Japanese flair with a New Zealand touch. Each plate is simply "precise and perfect." With dishes such as "a miniature bowl of savoury custard that reveals tiny chunks of scallop and urchin beneath the surface. A white piece of fish is marinated in miso for three days then tempura fried," you will leave with a satisfied stomach and good memories.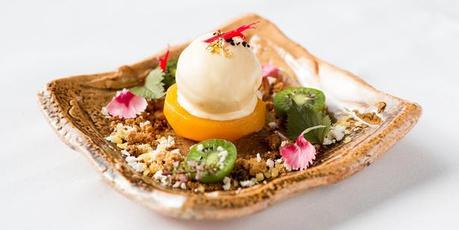 See Jesse's full review on viva.co.nz.
• PAPA'S ITALIAN EATERY, Kingsland
Authentic Italian is hard to find in Auckland but Papa's is the real thing. Even the vibe is truly Italiano. "It's dinner-at-a-mate's-place . . . assuming your mate has a recipe for ravioli filled with slow-cooked pork and served with apple cider reduction and crackling." There are all the classic pizza and pasta combinations that will keep you coming back.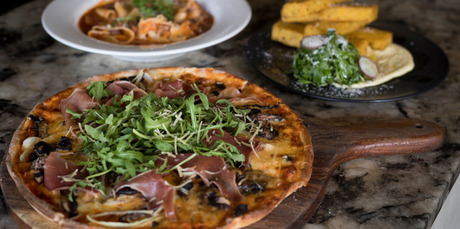 See the full review here.
"Hanging plants, crisp blue walls and vintage pendants give this cafe aesthetic appeal." While the food options are both aesthetically and gastronomically pleasing. Options like magical mushrooms, beetroot cured salmon on kumara sourdough, and green breakfast bowls are sure to keep you and your brunch-a-lot-friends happy.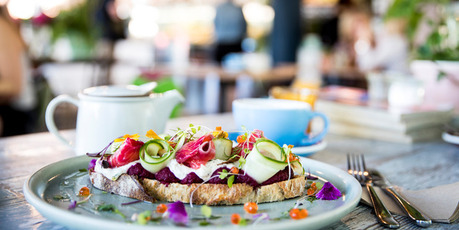 Dining In
• Overnight gluten-free oats with macerated apricots and coconut yogurt
With a little preparation the night before you'll be looking forward to getting up in the morning. Apricot, ginger and lemon sounds like a pretty delicious way to start the day, don't you think?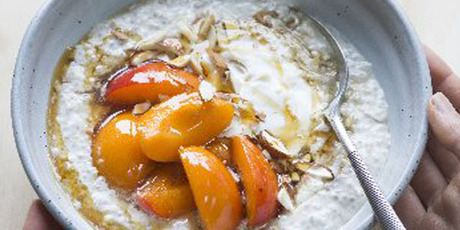 See the full recipe over on bite.co.nz.
• Ray McVinnie's roast trio
Ray has added his own touch to three roast classics. Are you feeling the butterflied lamb leg with mushrooms, cos and feta cream? Or maybe the sirloin with pumpkin and beetroot? Or how about the Chinese-inspired roast chicken with a peanut and cucumber salad? I don't know about you but we sure are finding it hard to choose.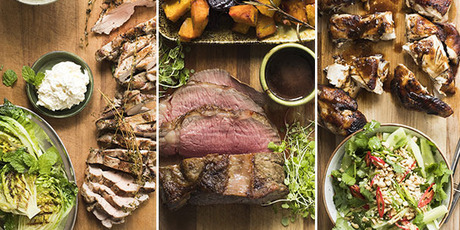 • Homegrown Kitchen's Double Chocolate Raspberry Puddings
Wholefood advocate and NZ Homegrown Kitchen blogger Nicola Galloway shares her recipe for double chocolate and raspberry puddings. Despite its decadent name it is refined sugar-free with 70% dark chocolate and a hint of honey to cut through the bitterness.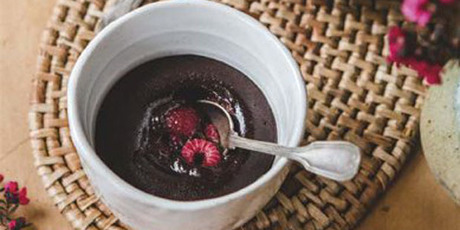 See the full recipe over on viva.co.nz.
Health Fix
Niki Bezzant, editor-at-large of Healthy Food Guide, reveals how much sugar we should really be consuming (Spoiler: it's less than you are typically eating now). She also gives her tips on how to reduce your sugar intake and what to look out for in the supermarket.
See the full article here.
• Healthy desserts you can eat without feeling guilty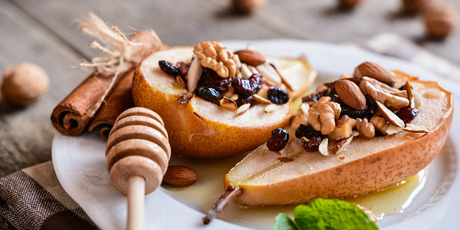 Now you can have all of your favourite desserts without the guilt. A nutritional therapist shares her recipes for healthy versions of chocolate mousse, mango sorbet, berry ice blocks, baked pears and more.
See the full article here.
Foodie events
Miss Changy will be showing you how to make traditional Singaporean breakfast treats including kaya toast, soft-cooked eggs and kopi. There'll be two sessions this Saturday, one at 9am and one at 10.30am for you late risers.
Snap up your tickets here.
If you think mayo is the best food ever, then it's your lucky day because Best Foods is hosting a burger pop-up featuring their famous creamy spread. Head down to the Basement tonight or tomorrow night to grab a beef and cheese or Thai chicken slider.
For more information see the event details here.