Food news: How to fry an egg, breakfast salads and winter desserts
Author

Section

Publish Date

Friday, 7 July 2017, 3:10PM
Whether you've got a busy couple of days ahead or you're planning something more low-key, you'll need food to fuel your weekend activities. Here are our favourite places to dine, new recipes to try and the best foodie events to head along to this weekend.
DINING IN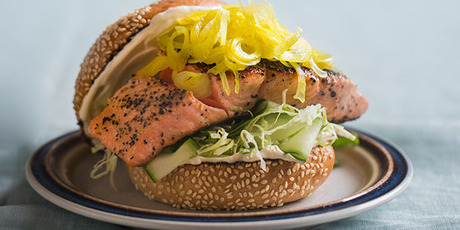 What's for dinner? Try whipping up these delicious burgers using fresh salmon and in a few easy steps, make your own fennel pickle for a secondary filling.
See Kathy Paterson's recipe over on bite.co.nz.
• Breakfast salad with tahini dressing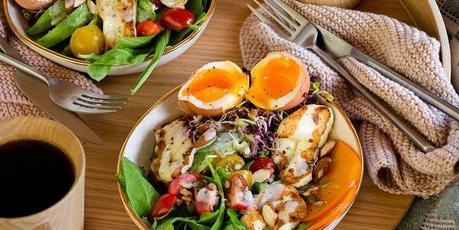 Breakfast salads are a growing trend, and a healthy, fresh way to start the day. Pull your ingredients together in a bowl, pop in a soft-boiled egg and add ingredients such as halloumi or nuts for texture.
Check out the recipe on viva.co.nz.
• Delaney Mes' winter puddings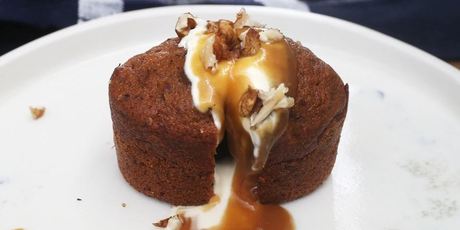 If you're hosting a winter dinner and want a dessert that will impress your guests, Spy food writer Delaney Mes has shared two recipes perfect for the occasion. One is a simple but delectable recipe for sticky date cakes and another uses tamarillos, topped with a toasted coconut crumble.
See the recipes by Delaney Mes here.
DINING OUT
• Simon Gault's new restaurant Giraffe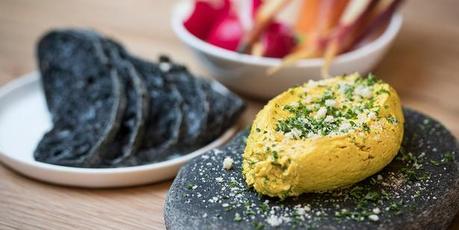 Viva's eating-out editor Jesse Mulligan headed along to try the menu at Simon Gault's new Viaduct eatery, Giraffe.
"The food is all brilliant - classic standards with Japanese twists, spiked with fresh produce from the chef's garden."
See Jesse Mulligan's review at viva.co.nz.
• Try the brunch menu at Pintu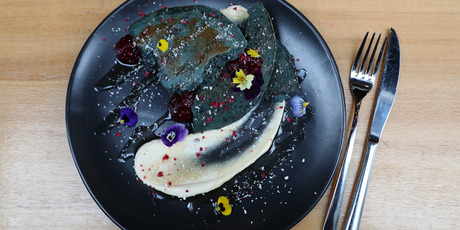 Pintu is described online as a salad bar but when reviewer Sue Baxalle popped in for brunch she discovered so much more.
"As well as the written menu, there was a good selection of sandwiches and baked fare - both sweet and savoury - at the counter, along with the salad bar, a collection ceramic bowls filled with a variety of fresh ingredients."
See the full review from Canvas magazine here.
HEALTH FIX
• Famous chefs share how to fry the perfect egg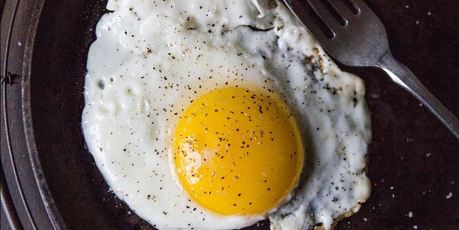 Though they only take minutes to cook, it can be deceptively tricky to fry the perfect egg.
The Daily Mail has compiled the cooking methods of some of the world's best food writers and chefs - and it could change the way you fry your eggs forever.
See the chefs' tips here.
• Ketogenics: The diets that will help you lose weight
If you have any interest in the world of diet and nutrition, chances are you would have seen reference to a "keto", or low carb, high fat (LCHF) approach to diets and weight loss.
Not a new area of nutrition but one that has become increasingly popular in recent years, the question is, "is a ketogenic diet the right diet for you?"
Read the full article here.
EVENTS
• The Mexican Cafe's 34th birthday celebrations
This week, The Mexican Cafe have been hosting events in celebration of their 34th birthday. On Saturday, they are reverting back to their affordable food prices of the 80s with tasty tacos, enchiladas and burritos for $6-$6.50. Pair your Mexican meal with one (or two) of their many tequila or margarita options to join in on the birthday celebrations.
If you've got a big appetite and like a bit of competition, try your hand at their burrito-eating contest on Sunday from 5.30pm. To join in, just flick them an email to sign up.
For more information see the event details here.