Brunch review: The Lula Inn
Section

Publish Date

Saturday, 5 August 2017, 3:40PM
By Sue Baxalle
Address: 149 Quay St, Auckland Phone: (09) 365 2690 Website: lulas.co.nz Open: Weekdays 10am-late, Weekends from 9am-late, Brunch is served Sat and Sun 9am-noon Cost: $70.90 for three adults.
---
SET UP & SITE
With a staycation planned, we were looking forward to spending a relaxing sunny morning having brunch at the Viaduct locale of Lula Inn. However, being winter in Auckland, we had to wait ... and wait some more, as brunch, it transpires, is served only at the weekend. Finally a Sunday dawned clear and sunny, perfect. Lula Inn neighbours the Maritime Museum and we were seated on the covered deck, overlooking the tall ship Breeze and other vessels. Nice as it was to enjoy the view, the inside dining area of Lula Inn was much more attractive, with a South Pacific vibe decorated with fernery.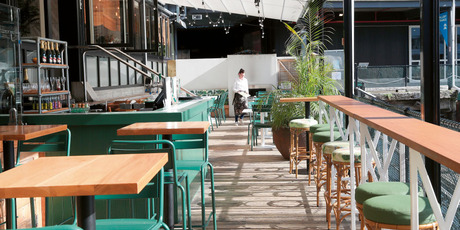 SUSTENANCE & SWILL
The menu is sadly limited. One would think with only two days available to serve brunch, they might make more of a feature of it. Never mind. We ordered the smoked kahawai scramble (with buttered toast, cherry tomatoes and horseradish, $17.50), the salmon eggs benedict ($17.90) and the avocado with two soft-poached eggs, grilled bread, togarashi and radish ($17.90). The meals were all delicious and the size of the portions deemed just right. The togarashi turned out to be a "seven-flavour" chilli pepper, and added a good zing to the avocado. It was also nice to see Lula served a good ciabatta-style bread rather than sliced toast. The Bach Espresso coffee was tempting enough for a second cup to be ordered.
SERVICE & OTHER STUFF
The staff were friendly and obliging, but with a large table of 16 or so diners to deal with, service was delayed - a second coffee arrived well after we had all finished our meals.