What happened to the heart-throbs of the 90s?
Author

Section

Publish Date

Thursday, 14 September 2017, 12:14PM

Before there was Instagram, there were posters. Collecting pull outs from Girlfriend, Smash Hits and Top of the Pops magazines was an essential part of growing up in the 90s.
If the Spice Girls weren't the double-sized poster special of the month, then you could guarantee it was a fold-out of a genuine 90s heart-throb.
Trademark features were a brooding stare, excessive use of hair gel, a cute smile and a pair of light wash Levi jeans.
When Home & Away's Beau Bradey and Bec Cartwright got together it felt like true love really did exist. And when JTT left our screens during the Home Improvement finale, a little part of our hearts broke knowing prime time TV would never be the same again.
While these clear-skinned babes were our teenage dreams, we got to wondering recently: Where are they now?
As it turns out, our high school star crushes have embarked on some weird and wild paths. Find out who started their own religion, who changed his famous name and who has been in hiding since 2013.
ANDREW KEEGAN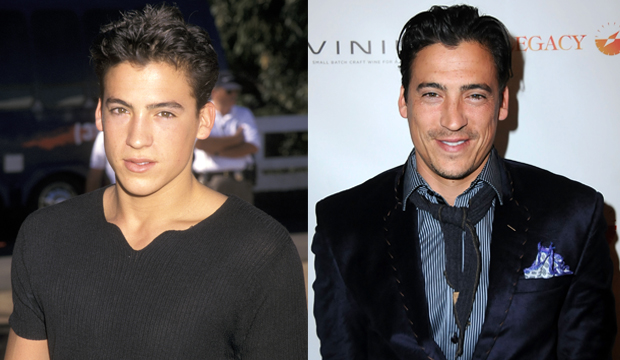 You've likely heard of Gloriavale, but what about Gloryville? 10 Things I Hate About You's Joey Donner grew up and created his own religion in a place called Gloryville.
You heard right. The Party of Five season eight football star started a religion called Full Circle. Based in Venice, California, it's "an experiential environment that aims to elevate the individual while connecting us with each other".
He also has a daughter named Aiya with partner Arista and, most importantly, he's still pretty dreamy, even if he does wear a lot more scarves and harem pants than he used to.
JONATHAN TAYLOR THOMAS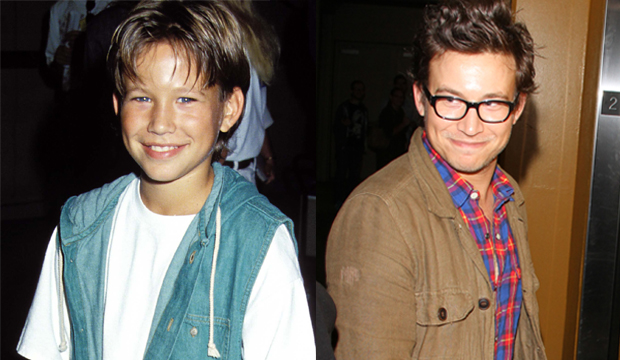 Despite several massive hoaxes that have gone viral over the years, with another flooding Twitter earlier this month, Jonathan Taylor Thomas, or JTT, is not dead.
The Home Improvement star has simply stepped out of the spotlight. He hasn't been seen on screen since 2013 when he appeared in Last Man Standing as a guest star alongside Tim Allen, his former on screen dad.
Perez Hilton called the last rare sighting of JTT "like seeing Bigfoot", a statement we can attest to given he simply hasn't existed on the internet since.
BEAU BRADEY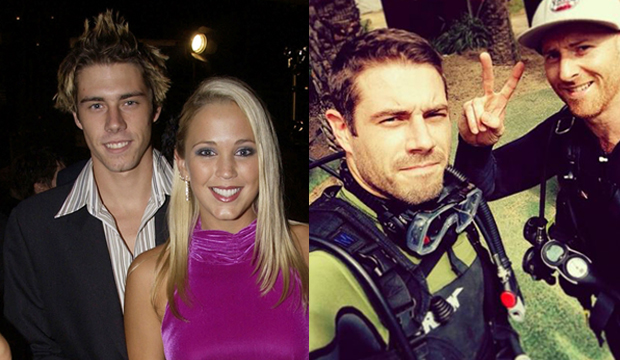 Our boy Beau, or Johnny, as he's now known (but for reasons unknown), peaked in the 90s as Home & Away character Noah. But it all went up in flames when Noah was tragically killed in one of the most iconic TV moments of the generation.
"Johnny" now appears to spend his time doing cross-fit, some scuba and has most recently been busy defending himself against cocaine charges after police found him with in possession of the drug at a Sydney bar in June.
With all these bad boy antics, we can't help but wonder where Hayley is to put him back on the straight and narrow when we need her?
JOSHUA JACKSON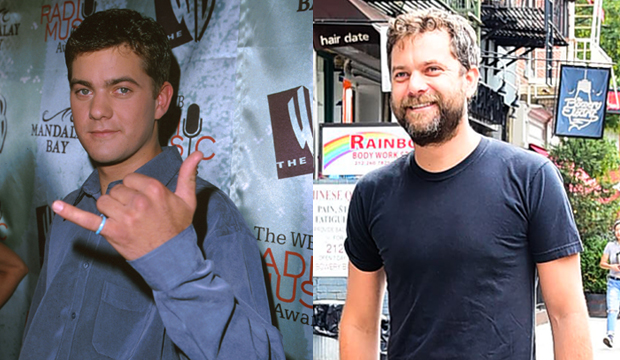 When he's not throwing out a mean "shaka", Dawson's Creek star Joshua Jackson can still be found on the acting scene in the show The Affair.
The Canadian-born star, who won our hearts as the fast-talking Pacey Witter, recently split from his partner of 10 years, Diane Kruger and has been spotted with a couple of lucky ladies since.
Most notably the 90s babe has grown himself one pretty impressive beard and appears in recent photos channeling what can only be described as "lumberjack chic".
RYAN PHILLIPPE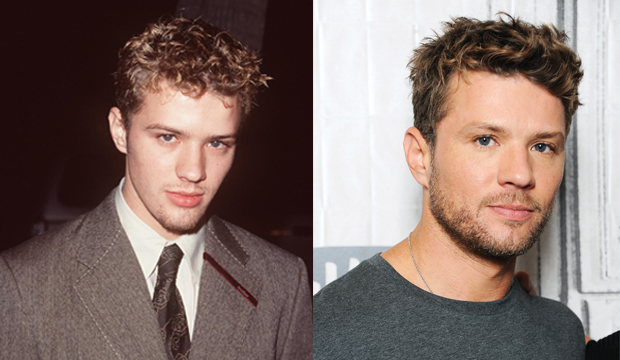 The real life happy ending to their Cruel Intentions tragedy, Phillippe famously married Reese Witherspoon in 1999 and all our hearts broke when the pair separated in 2007.
However, the years have been kind to Phillippe who has transformed from a young Hollywood hunk, into one seriously buff dad.
Phillippe is still acting and can currently be seen in the TV series Shooter as well as a string of other movies and cameos.
ERIK VON DETTEN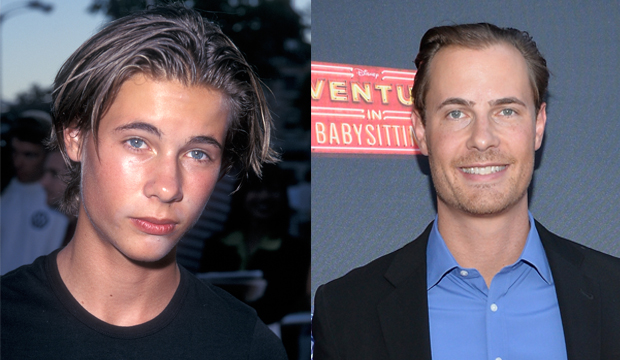 We fell in love with him in the TV show Days of Our Lives in 1993 and hated on him in Princess Diaries when he broke our girl Mia's heart.
Now Von Detten finds himself taking on a new role: that of the "fun uncle" after he was most recently spotted on the red carpet with his niece and nephew.
We can't help but think that Von Detten would refer to himself as a "cool uncle", definitely not a regular uncle.
DEVON SAWA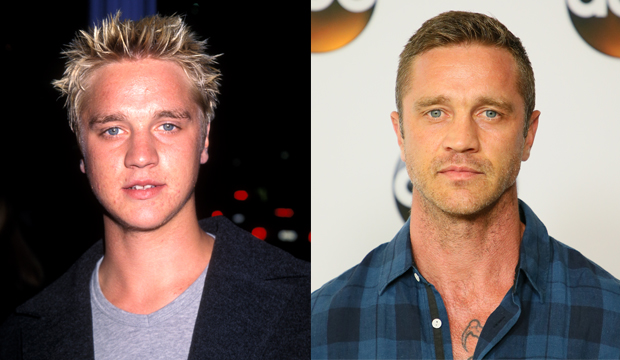 Casper cutie Devon Sawa hasn't taken a break from acting since he began in 1989.
The hardworking star can currently be seen in the TV series Somewhere Between and the hit Netflix crime show Real Detectives.
Sawa married his gorgeous wife Dawni in 2010 and welcome his second child in 2016.
JOEY, MATTHEW AND ANDY LAWRENCE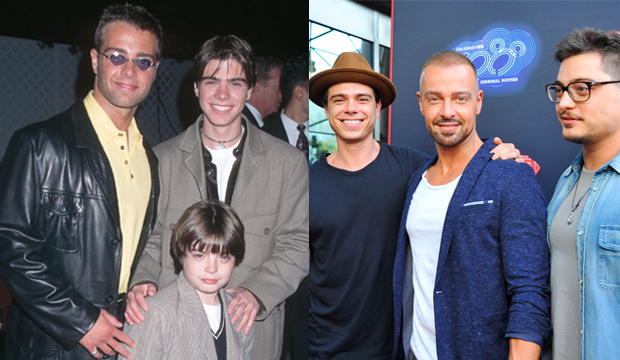 The Lawrence brothers were everywhere in the 90s, from Family Matters, to the iconic film staring everyone's favourite nanny, Mrs Doubtfire.
These guys were the only trio to give the Hanson brothers a run for their money and certainly made all the 90s girls swoon.
Oldest brother Joey is still acting alongside Sabrina star Melissa Joan Hart, in the show appropriately named Melissa and Joey. It's also no surprise that he's had a stint on Dancing with the Stars in the US.
Youngest brother Andrew has a reoccurring role in Hawaii Five-O as Detective Danny Williams nephew and Matthew stars in the spin-off show Boy Meets World.
MARIO LOPEZ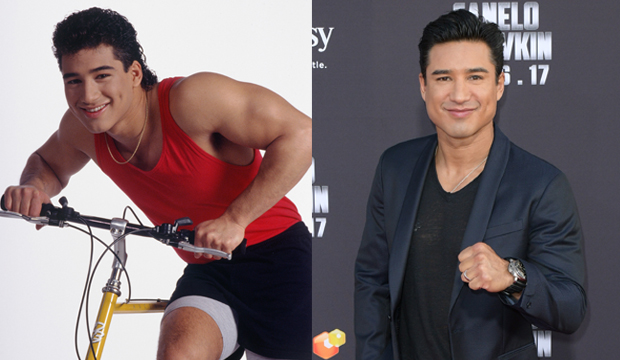 He rode his way into our hearts on Saved by the Bell and now Mario Lopez spends his time as a TV host on Dancing with the Stars and Extra.
Boxing enthusiast Lopez married actress Courtney Mazza in 2012 and the pair have two children, Dominic and Gia. A real family man, Lopez loves to involve his kids in his life in the spotlight.
FREDDIE PRINZE JR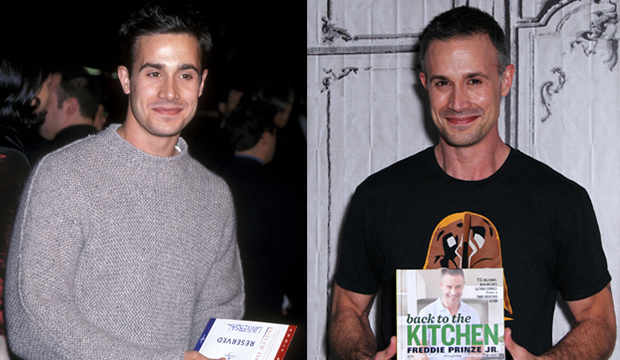 All our 90s dreams came true when Freddie Prinze Jr married Buffy the Vampire Slayer star Sarah Michelle Geller. The pair also starred in the I Know What You Did Last Summer horror franchise.
We are happy to report the love birds are very much still together and have two children, Charlotte and Rocky.
Prinze Jr now spends a lot of time in the kitchen whipping up delicious creations and has even released his own cook book titled Back in the Kitchen.
MARK PAUL GOSSELAAR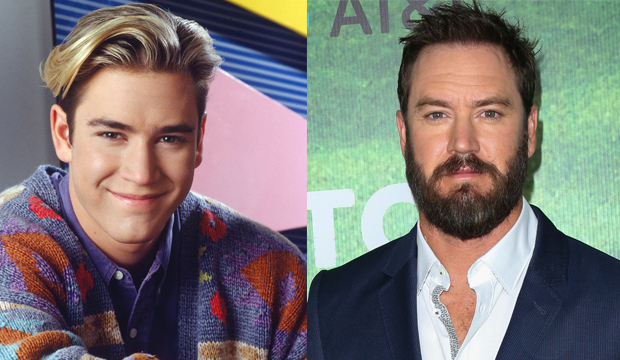 Another member of the Saved by the Bell cast, Mark Gosselaar cemented a place in our hearts in the early 90s as the blonde cutie Zach. Our love affair with the star continued long into the decade.
These days Gosselaar appears to have swapped his trademark blonde locks for a bushy brunette look, but the TV star can still make a girl blush with that piercing stare.