The photo Taylor Swift didn't want you to see
Section

Publish Date

Thursday, 10 August 2017, 10:59AM
TMZ has released the photo that has sparked a US$3 million court case currently under way in Denver.
The photo, which features Swift posing with DJ David Mueller, has been kept under wraps after the pop star claimed it would encourage "scandalous" and "prurient" behavior and make it hard to find an impartial jury.
The judge had ruled: "The widespread dissemination of this image might significantly complicate jury selection."
But the photo was today unveiled by gossip website TMZ. You can see it below.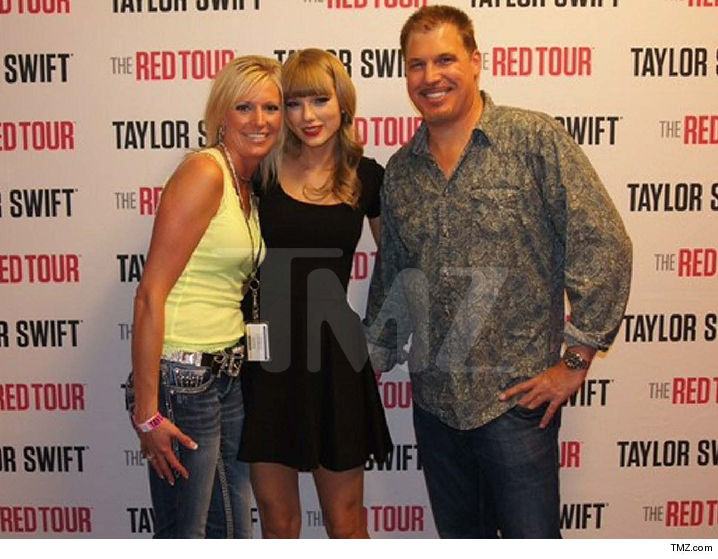 Meanwhile, Swift's mother and confidante has taken to the witness stand, saying she and her daughter's managers had told the bosses of a disc jockey accused of groping the singer-songwriter that they hoped he would be fired but didn't ask them to do so.
Andrea Swift testified during a civil trial in federal court in Denver that she had no doubt about what happened during a pre-concert photo op based on a conversation with her daughter.
"She said, 'Mum, a guy just grabbed my ass.' ... She was really shaken. She was humiliated," Andrea Swift, a co-defendant in the lawsuit filed by David Mueller, told jurors.
Mueller's attorney, Gabriel McFarland, asked why they didn't contact police.
"I did not want this event to define her life," Andrea Swift said. "We absolutely wanted to keep it private, but we didn't want him to get away with it."
Mueller has sued Swift and others, claiming he was falsely accused and then fired over her allegation. He is seeking at least US$3 million.
Swift has countersued, claiming she was sexually assaulted. She is seeking a symbolic US$1, saying she wants to serve as an example to other women who have been assaulted.
Andrea Swift testified that her daughter never urged any specific action against Mueller.
She also said the encounter changed their interactions with the public, explaining that Taylor Swift's meet-and-greets are now smaller and her interaction with fans at concerts is more limited.
"It absolutely shattered our trust," Andrea Swift said. "It scared us, scared us very badly."
Earlier in the day, Mueller testified that the photo taken before the 2013 concert in Denver was "weird and awkward," but he insisted that he touched Swift in the ribs, not in the rear, as she alleges in her lawsuit.
Swift's attorney Douglas Baldridge repeatedly asked Mueller why his right hand was behind Swift in the picture.
Mueller said his hand was touching Swift's skirt after he put his arm around her and their arms got crossed.
"My hand was at rib-cage level and apparently it went down," Mueller said.
In the image, shown to jurors during opening statements but not publicly released, Mueller's hand is behind Swift, just below her waist. Both are smiling.
McFarland told jurors that the photo does not show Mueller's hand under Swift's skirt and that the skirt was not rumpled.
Baldridge, however, said several people noticed the pop star was upset after meeting with Mueller.
Her bodyguard Greg Dent has testified in a deposition that he had seen Mueller lift Swift's skirt, the lawyer told jurors.
In addition, Baldridge quoted a deposition by Swift's photographer Stephanie Simbeck, who said Swift uttered "that guy" had grabbed her behind.
Dent and Simbeck are listed as possible witnesses at the trial.
Baldridge told jurors in his opening statement that Swift is "absolutely certain" she was sexually assaulted by Mueller, and the photo is "damning" proof of it.
- AP