Star's tweet-storm over Weinstein: 'Over and over I said it'
Section

Publish Date

Friday, 13 October 2017, 2:14PM
Hollywood actress Rose McGowan has returned to Twitter after a short suspension with a blistering attack on Amazon CEO Jeff Bezos.
The tweet storm came not long after McGowan was suspended from the social media platform after she hit out against the disgraced movie producer Harvey Weinstein, whom she claims raped her in 1997.
McGowan posted a series of messages to Jeff Bezos, the CEO of Amazon, asking him to "stop funding rapists" and "stand with truth".
The Weinstein Company has been working with Amazon on two upcoming series.
In the Tweets, McGowan says she had told the head of Amazon Studios that Weinstein had raped her, and that she wanted a script she had sold to the studio back as it seemed the company were going to sell it to The Weinstein Co.
All allegations of non-consensual sex have been denied by Weinstein.
1) @jeffbezos I told the head of your studio that HW raped me. Over & over I said it. He said it hadn't been proven. I said I was the proof.

— rose mcgowan (@rosemcgowan) October 12, 2017
2) @jeffbezos I had already sold a script I wrote to your studio, it was in development. When I heard a Weinstein bailout was in the works

— rose mcgowan (@rosemcgowan) October 12, 2017
3) @Jeffbezos I forcefully begged studio head to do the right thing. I was ignored. Deal was done. Amazon won a dirty Oscar.

— rose mcgowan (@rosemcgowan) October 12, 2017
4) @jeffbezos I called my attorney & said I want to get my script back, but before I could, #2 @amazonstudios called to say my show was dead

— rose mcgowan (@rosemcgowan) October 12, 2017
5) @jeffbezos Be the change you want to see in the world. Stand with truth. #ROSEARMY #Amazon

— rose mcgowan (@rosemcgowan) October 12, 2017
Three hours after the tweets were sent, Amazon announced 51-year-old executive Roy Price was "on leave of absence effective immediately" from the company.
"We are reviewing our options for the projects we have with The Weinstein Co," The Hollywood Reporter reported.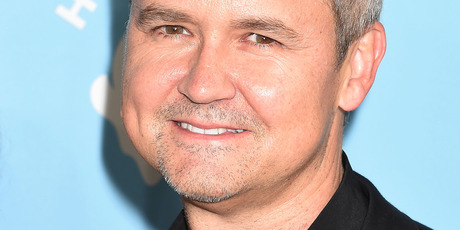 Yesterday McGowan posted on her Twitter suspension on Instagram. "Twitter has suspended me. There are powerful forces at work. Be my voice," she wrote.
She also shared a screen grab of Twitter's suspended account notification, which says "We've determined that this account violated the Twitter Rules."
The message also suggests she "Delete the Tweets that violate our rules."
This morning Twitter restored McGowan's account and apologised for not being clear on its decision.
Twitter said the suspension was because McGowan tweeted a private phone number, a practice it said violated its service terms.
The company said it will "be clearer about these policies and decisions in the future."