Hef's Playmate wife breaks silence
Section

Publish Date

Tuesday, 3 October 2017, 2:05PM
Hugh Hefner's wife Crystal has broken her silence after the death of her Playboy founder husband.
The 31-year-old said she was "heartbroken" and "in disbelief" after Hefner's death last week, aged 91.
"I haven't been able to bring myself to write most people back to thank them for their condolences. I am heartbroken. I am still in disbelief," the former Playmate said in a statement.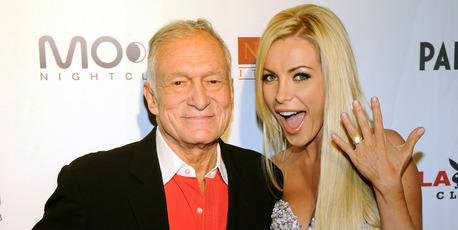 It comes as the first photo has emerged of Hef's grave at Westwood Village Memorial Park in Los Angeles, where he is buried next to Marilyn Monroe. He purchased the plot in 1992, for $96,000.
"We laid him to rest Saturday," Crystal said, of the private funeral attended by his wife, four children and close members of his Playboy staff.
"He is in the place he was always certain he wanted to spend eternity," she said.
Crystal described Hef - who she married in 2012 - as "an American hero" and a "pioneer". "A kind and humble soul who opened up his life and home to the world," Crystal said.
"I felt how much he loved me. I loved him so much. I am so grateful."
"He gave me life. He gave me direction. He taught me kindness.
"I will feel eternally grateful to have been by his side, holding his hand, and telling him how much I love him."
She also said the media mogul had "changed my life, he saved my life".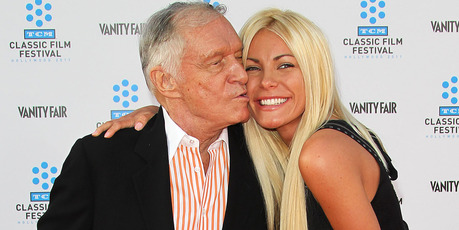 "He made me feel loved every single day. He was a beacon to the world, a force unlike anything else. There never has and never will be another Hugh M. Hefner," she said.
"I join the world in mourning. I thank you for all of your condolences." "To the people leaving sentiments at the front gate, we see you and grieve with you."
While Hef's $42 million fortune was split between his children, charities and a university, he left Crystal $5 million in cash and a four-bedroom modern-style home in Los Angeles, worth $7 million.